"Morning. Here's a house that looks like Hitler. Your welcome."
That was the tweet from UK comedian Jimmy Carr that turned Swansea, Wales resident Charli Dickenson's snapshot of a house in her neighborhood into a viral sensation. Below is Dickenson's photo.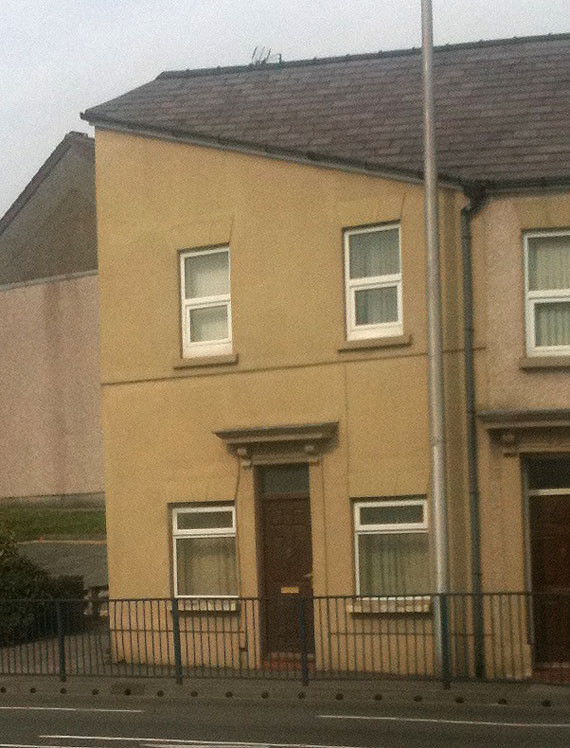 Dickenson told us via email about how the photo turned into a huge Internet hit: "It was just a snap on my iPhone that I didn't expect to get so big! I walk past this house quite often, but didn't notice any Hitler-esque qualities until I sat in traffic outside it on Saturday. It got retweeted by Chris Addison and took off from there. Mental!"
What do you think? Do you see the resemblance?
SUBSCRIBE AND FOLLOW
Get top stories and blog posts emailed to me each day. Newsletters may offer personalized content or advertisements.
Learn more