Our week wouldn't be complete here at HuffPost Style without a look at the outfits Michelle Obama wore.
The First Lady made a pair of appearances on Wednesday and we spent Thursday through now hoping for better pics...but we couldn't deprive you for too much longer, so here goes!
In the afternoon, Michelle spoke to students at Ballou High School wearing a floral-print Moschino suit that we were introduced to in October of 2009 when she met with Queen Silvia of Sweden: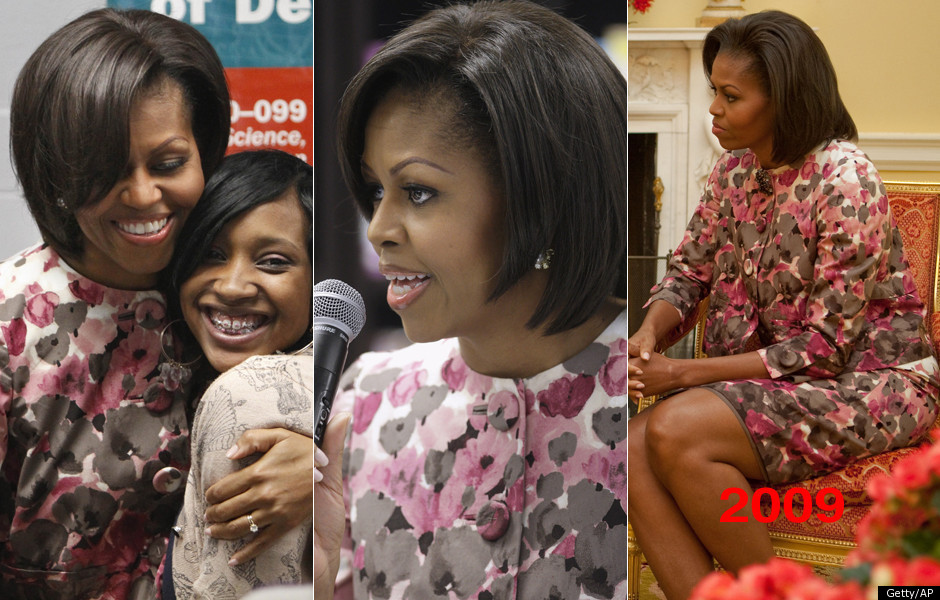 And in the evening, FLOTUS hosted a Women's History Month celebration at the White House, donning a black and gray Jonathan Saunders frock from fall of 2008. She last wore the same dress in January, with a sweater underneath, to Sargent Shriver's funeral.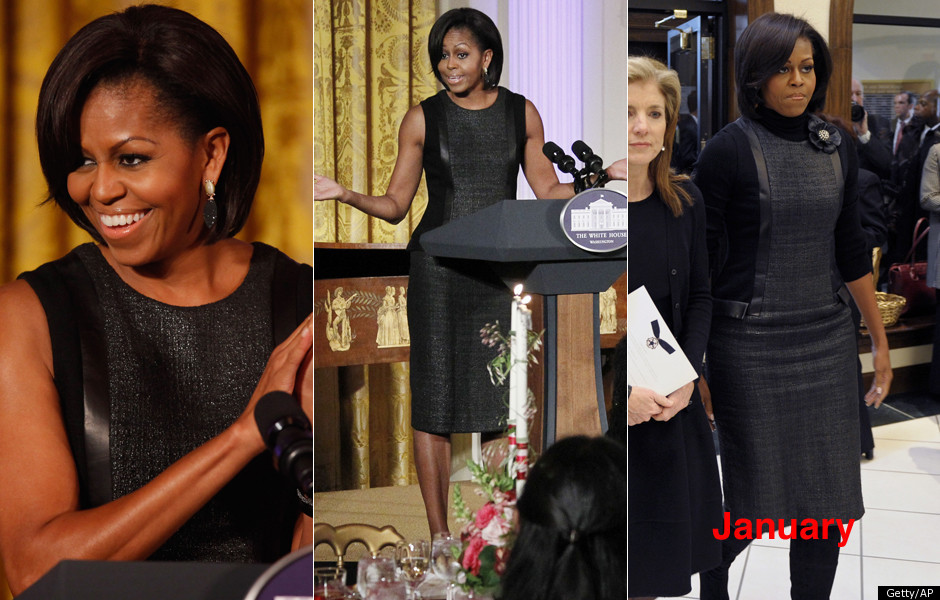 Which wardrobe repeat do you like best?
FOLLOW HUFFPOST