A magnitude 6.5 earthquake hit Southern Mexico today, about 370 miles South of Mexico City.
The quake occurred near Las Choapas, a town of about 83,000 people, according to the AP. In the capital buildings swayed and school children assembled on playgrounds to avoid potential danger.
The earthquake had a depth of 104 miles according to the USGS, and though it was felt all over the state of Veracruz, there were no immediate reports of damage or injuries. It was also felt in Chiapas, which borders Guatemala.
Earlier this morning another 7.4 magnitude earthquake was also felt in Japan, just weeks after an earthquake and tsunami rocked the island nation. A tsunami warning was issued for the newest Japanese quake initially, but was later lifted.
The Quake's Location, From The USGS: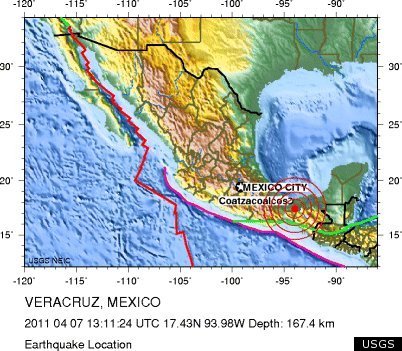 Shake Reports From Internet Users In Mexico, From The USGS: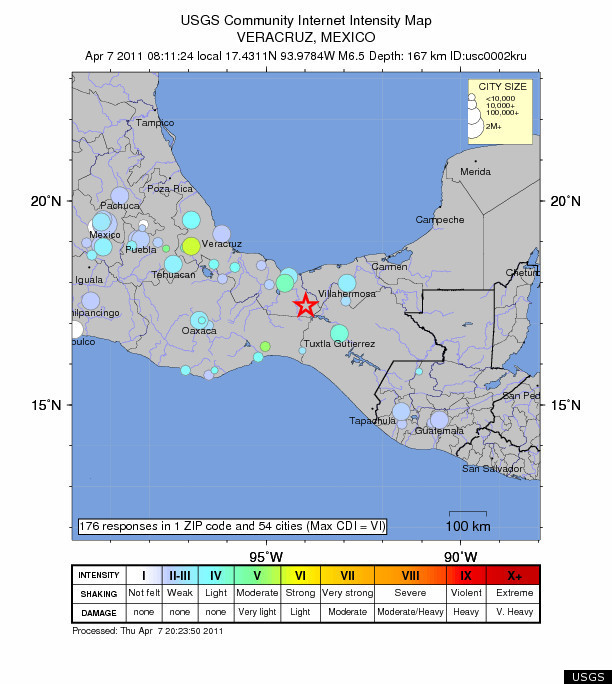 The Shakemap, From the USGS: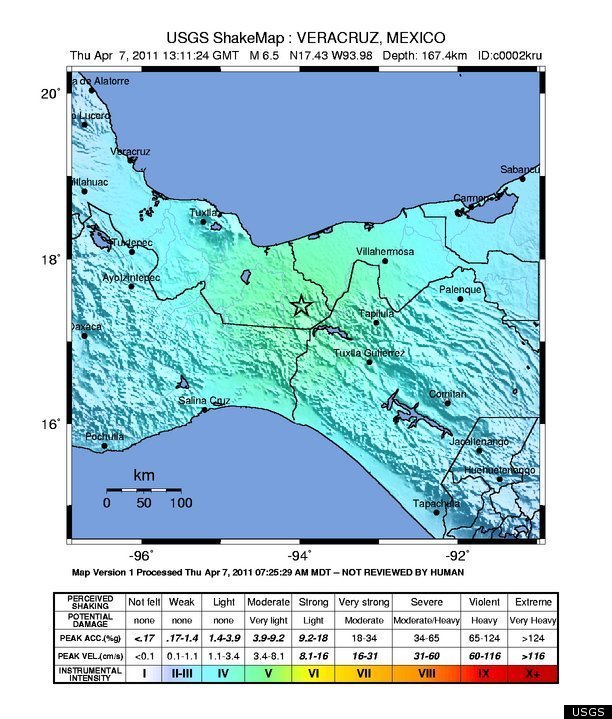 The Seismic Hazard Map, From the USGS: