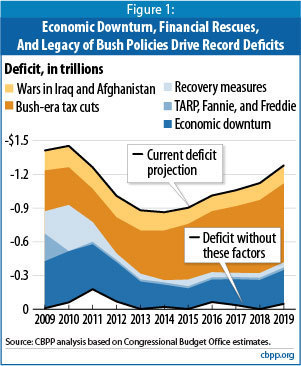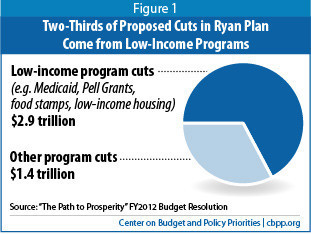 "Alice Rivlin and I designed these Medicare and Medicaid reforms," Paul Ryan said on "Morning Joe" yesterday. "Alice Rivlin was Clinton's OMB director... she's a proud Democrat at the Brookings institution. These entitlement reforms are based off of those models that she and I worked on together." But Rivlin -- who is all that Ryan says she is, in addition to a former vice chair of the Federal Reserve -- is not supporting the reforms as written in Ryan's budget. I spoke with her this morning to ask why. A lightly edited transcript of our conversation follows.
Ezra Klein: What struck me when I dug into the details of Ryan's budget is that he changed the target Ryan-Rivlin had set for Medicare from GDP+1% to the rate of inflation. That seems pretty hard to achieve.
Alice Rivlin: That's a reason for me saying very strongly that I don't support the version of Medicare premium support in the Ryan plan. It's both because the growth rate is much, much too low, and because it doesn't preserve fee-for-service Medicare as the default option.
EK: It also doesn't do much to actually make the delivery of health-care cheaper. I think that when people look at health-care reform from a budgetary perspective, they tend to rely on blunt financial tools, like simply giving people less insurance. But that just shifts costs to the people and their families. To make costs slow across the system, you need to make it cheaper to treat sick people.
AR: I entirely agree with that. And there's a great deal in the Affordable Care Act in terms of research, pilot programs, alternative payment structures, alternative delivery systems, research on the effectiveness of treatments, that is needed. That's why we need to keep the Affordable Care Act and strengthen the parts that hopefully give us more cost-effective care in the future. If you just control the federal spending without changing the delivery system, you just get cost shifting.
EK: Speaking of the Affordable Care Act, you've said before that the theory behind the exchanges in Ryan-Rivlin and the theory behind the exchanges in the Affordable Care Act are identical. That would mean Republicans who believe in Ryan's model should be more optimistic about the Affordable Care Act. But Ryan has said the two of you simply disagree on how to build the exchanges. Can you explain to me the disagreement you have that would make Ryan-Rivlin different from the ACA?
AR: No. I can't. I think he's sort of backed himself into an intellectual corner here.
EK: When you would talk to him, did he seem to recognize that?
SUBSCRIBE TO & FOLLOW TRUMP'S FIRST 100 DAYS
How will Donald Trump's first 100 days impact YOU? Subscribe, choose the community that you most identify with or want to learn more about and we'll send you the news that matters most once a week throughout Trump's first 100 days in office. Learn more