Sarah Palin: Universal Nightmare? (PICTURE)
Everyone has their opinion about Sarah Palin, for better or worse, but if there's one place we expect her to always get a gracious introduction, it's Fox News.
That's why we chuckled when saw this (hopefully not Photoshopped) screen shot captured by a Tumblr user and posted on "Really, Fox News?" over the weekend.
Quite an unfortunate chyron for Palin to be caught under, isn't it? For once Fox News' reporting seems pretty accurate.
UPDATE: The screen shot is definitely real. Watch here after the 2:20 mark to see the hilarity in action.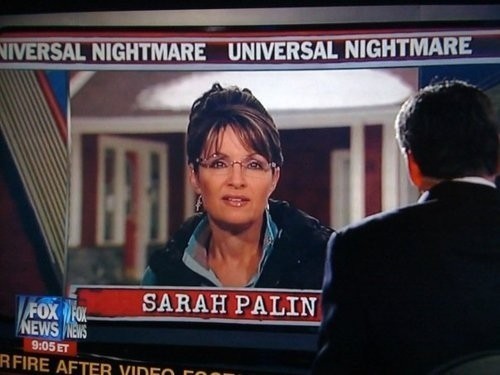 Via Buzzfeed