David Arquette has been sober for over 100 days, but that doesn't mean those days are boring.
Following the late fall/winter partying binge that commenced with his separation from wife Courteney Cox, Arquette checked into rehab to get his life back together. Successful and now sober, Life.com went behind the scenes with Arquette for three days to photograph his new life. We see Arquette at parties, on radio and TV shows, drinking milk and, most touchingly, playing with six year old daughter Coco.
Arquette has been busy beyond Life's camera lens lately, as well. He premiered his new film, "Scream 4," with Cox and their co-stars last week, and recently took a trip with Cox and Coco to Disney World. Cox told EW recently that their relationship is getting better, and that they're still best friends.
Unfortunately for David, she still wasn't quite ready for his sexual advances on their Disney trip.
"He did try to hit on me, yeah," she told David Letterman on Wednesday. "He hit pretty hard, and I said, 'You know, you don't have the Fast Pass right now. Not to that ride!'"
For all of the great photos, click over to Life.com.
PHOTO: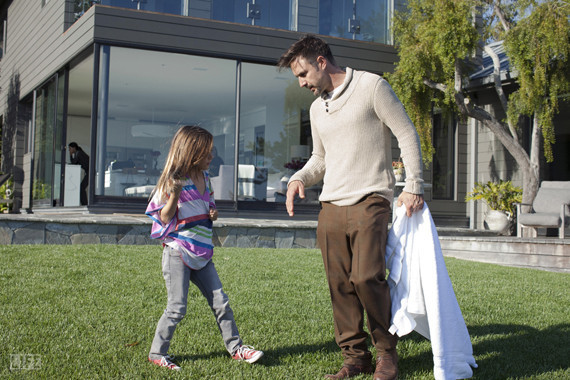 FOLLOW HUFFPOST