The 2012 VW Beetle Debuts At The New York Auto Show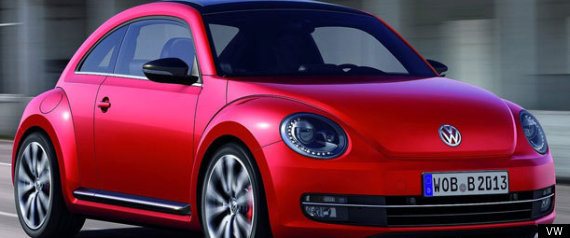 autos.aol.com:
Volkswagen introduced its all-new Beetle design in New York today. It is only the third version of the car originally commissioned by Adolph Hitler almost 90 years ago to be Germany's answer to Ford's Model-T and a tool to cement allegiance from working class Germans.
Despite its sinister beginnings, the Beetle became one of the most enduring automotive icons of the last century, as well as arguably the most "loved" car in America. Volkswagen is again looking to the Beetle to stir up emotions and sales, and lead Americans back into VW showrooms as the company pushes to be one of the most dominant import makes in the U.S. in the company of Honda, Toyota and Nissan.
Read the whole story: autos.aol.com
Subscribe to the HuffPost Money newsletter!