China's 'Ecological Silicon Valley' (PICTURES)
While it may look like a handful of precious gems taking a dip in a river, the image below is actually of the Mentougou City, a gorgeous new "Ecological Silicon Valley" located in the mountains not far from Beijing.
The new development will be comprised of research institutes for modern science along with eco-efficient urban living. Designed with carbon neutrality, water and energy conservation, and renewable energy in mind, Mentougou Eco Valley even hopes to reduce its environmental footprint to one third that of a typical city of similar size.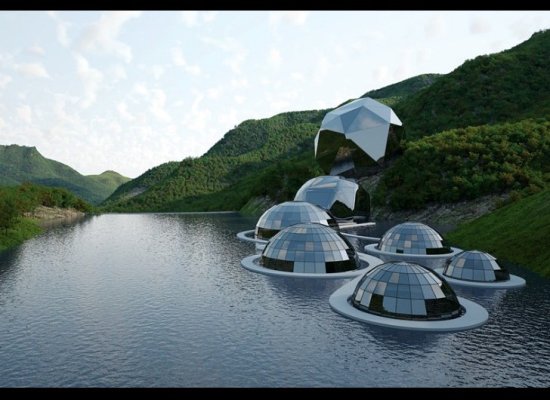 Total comments:
143
|
Post a Comment