Kevin Smith: Seth Rogen Made Me A Stoner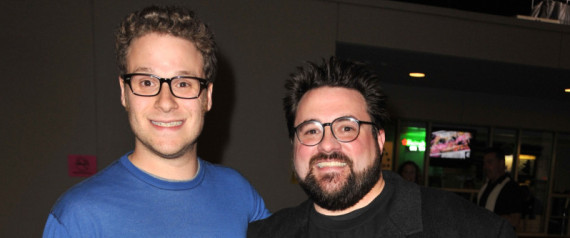 moviesblog.mtv.com:
You might think that Smith is a lifelong stoner based on the subject matter his movies tends to cover, but when we spoke to him back in February, Kevin said that he only started smoking very recently -- all thanks to his "Zack and Miri" collaborator Seth Rogen.
"One of the most talented people I worked with in my life was Seth Rogen," Smith told us. "I got so much from him. He re-energized me in a weird way... I became a stoner because of Seth Rogen."
Read the whole story: moviesblog.mtv.com