Obama In LA: President Talks Economy And Hope During Campaign Fundraiser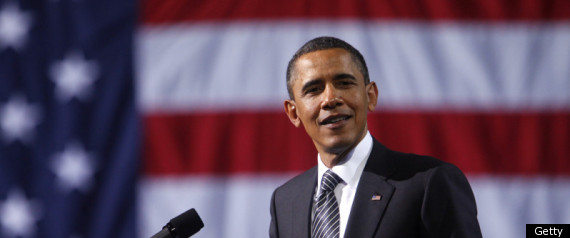 Culver City, CA Patch:
Keeping with the hip image that attracted the youth vote during his 2008 campaign, President Barack Obama was precluded by the likes of Jason Mraz and Jamie Foxx as he addressed an audience of 2,500 people at Sony Studios in Culver City on Thursday. The event was scheduled as part of a California fundraising campaign that kicked off with a visit to Facebook's headquarters in Palo Alto, Calif., and included another fundraiser at the chic Brentwood Tavern late Thursday night.
"What I want to say before I visit with all of you is how grateful I am.  You know, many of you were involved in the 2008 campaign and, let's face it, it was not likely that I was going to end up in the Oval Office," Obama said. "And so many of you took this incredible leap of faith, in part because the campaign wasn't just about me.  It was about how we could move the country in a new direction and how could we recapture that sense of community that I think had frayed for too long."
Read the whole story: Culver City, CA Patch