Obamas Head To Church For Easter (PHOTOS)
The Obamas headed to Shiloh Baptist Church in Washington, D.C. on Sunday for an Easter service.
First Lady Michelle repeated a Thakoon print dress with a gray cardigan for the occasion, while Malia and President Barack went matchy-matchy in navy blue. Sasha sported a pink lace dress, last seen on her older sister back in 2008 at the DNC.
First Daughter hand-me-downs? Amen. (Tip of the hat to Mrs. O for recognizing it.)
Take a look at the First Family on Easter: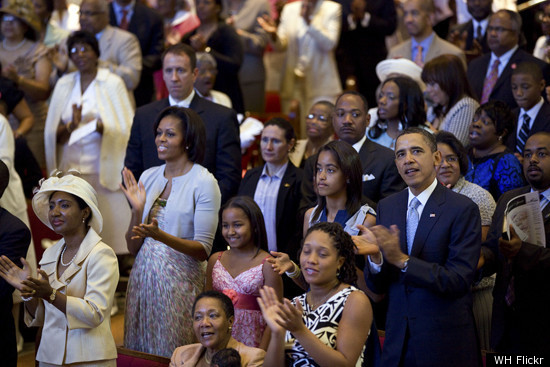 At the DNC in 2008: