Steve Garvey, Ron Burkle Looking To Buy Dodgers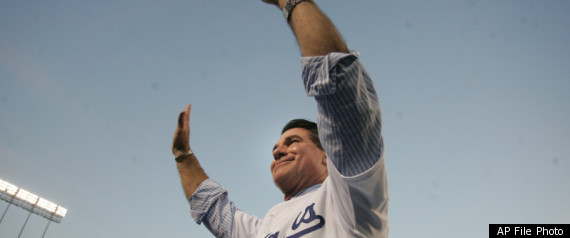 Los Angeles Times:
Steve Garvey, one of the most popular players in Dodgers history, said Friday that he has teamed with billionaire business magnate Ron Burkle in an investment group that would like to buy the team.
Commissioner Bud Selig seized control of the Dodgers this week, dramatically increasing the chances the team eventually would be sold. In that event, Garvey said, he believes his baseball background and Burkle's business acumen could help the Dodgers reclaim their place among baseball's elite franchises.
Read the whole story: Los Angeles Times