Corporate America's Relationship With China Worries Small Business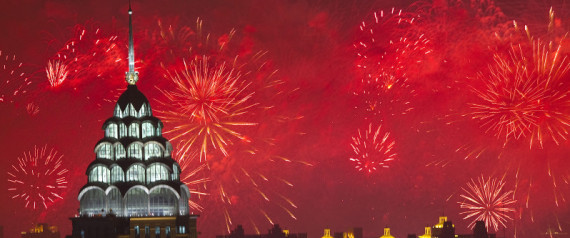 SHEBOYGAN, Wisc. (Nick Carey and James B. Kelleher) - China's rise as a manufacturing power has benefited American factory owners in at least one way.
The Middle Kingdom's insatiable appetite for second-hand machinery means that small U.S. businesses can make a quick buck by selling old equipment there.
For some American manufacturers, however, the idea of shipping even used stuff with no book value to their chief overseas rival is anathema.
Many of the machines at Bob Chesebro's factory in this Wisconsin city on the shores of Lake Michigan do something seemingly mundane: they sew the toes of the socks he makes closed. In China that is still often done by hand -- a labor-intensive task that other developing countries will eventually do more cheaply as Chinese wages rise.
Chesebro, chief executive and third-generation owner of Wigwam Mills Inc, one of America's few remaining sock makers, refuses to surrender his edge. His equipment ends its days as scrap metal in a dumpster behind his plant.
"We have taken the view that if we sell these machines we're just going to put them in the hands of people who will compete against us," he said.
In several ways, Wigwam defies the conventional wisdom of today's global market. It has managed to succeed making a relatively high-volume, low-cost commodity product, employing hundreds of workers right here in the United States. It has done so by boosting its productivity and developing niche products like hiking and medical socks in-house.
Given the savage nature of the competition you might expect Chesebro to vent mainly against Chinese-style capitalism. But like dozens of manufacturers and others across America interviewed for this story, his anger isn't directed at China, which he and others say is doing what it deems as necessary to boost its own people's prosperity. Instead, their ire is aimed at the U.S. government and American multinationals for not stepping up to the plate and defending long-term U.S. interests.
"I don't blame the Chinese, they're just pursuing their national interest," said Patrick Mulloy, a member of the Congressional U.S.-China Economic and Security Review Commission. "I blame us for not realizing what's happening to us and for doing nothing about it."
Prior to China's accession to the World Trade Organization almost a decade ago, free trade proponents argued that the move would create American jobs and eliminate the country's trade deficit. Neither prediction has proven accurate.
The U.S. trade shortfall with China hit a record high $273 billion last year and government data shows some 40 percent of factories with more than 250 employees closed down from 2001 to 2010.
While it can't all be laid at China's door, it is not a coincidence that after decades of more gradual decline, U.S. manufacturing took a nose dive after China's entry into the WTO.
Cheap labor is one huge advantage for China, of course. But numerous academics, former trade officials and labor union officials say predatory trade practices, subsidized exports and other controversial economic policies also make Chinese companies tough to compete against.
And they warn that unless the U.S. works out a way to bolster and promote the sector, future prosperity and America's superpower status will eventually be at risk. This is only underlined by the U.S. economy's fragile state, with the jobless rate at 8.8 percent, growth tepid, and a huge government budget deficit and debt burden.
Even China's rising production costs may present an increasing threat, they argue. It means that China will be less able to rely on being the cheap maker of textiles, toys, furniture and plastics to create jobs -- some of that production is increasingly going to go to places like Bangladesh and Vietnam.
Instead, Beijing is increasingly focused on moving up the chain to higher valued technology-based goods -- which puts it in direct competition with the remaining power base of the U.S. manufacturing sector. And the technology-transfer terms that many big American companies are agreeing to when they do deals in China, and the research centers they are opening up there, means they could in some cases be signing their own death warrants.
Peter Navarro, a professor of economics and public policy at the University of California, who correctly predicted the U.S. housing bust, predicts that the crash America faces if it neglects manufacturing for too long is "going to be far worse."
"Over time the problems Americans are seeing with their economy are only going to get worse as China rises," he said. "We're heading for a collision and the longer that collision is delayed the harder it's going to be."
CHINA INC VERSUS JAPAN INC
Still, free trade proponents have warned repeatedly that any protectionist measures would result in a costly trade war that neither side can win. They also argue that the United States has only itself to blame for its economic problems.
In an interview at the Hilton Chicago during Chinese President Hu Jintao's visit to the city earlier this year, Doug Oberhelman, CEO of heavy equipment maker Caterpillar Inc, which has 11 Caterpillar plants and R&D centers and some 15 percent of its workforce in China, acknowledged there would always be "frictions" between the two countries.
"But the fact is ... we need each other desperately," he said. "We need peace."
Local manufacturers, though, say the first shots have been fired, and they question whether the g multinationals are wrongly pursuing a policy of appeasement.
They complain that Chinese companies benefit from a raft of subsidies -- from what they see as an undervalued yuan currency, to artificially cheap or even free land in some cases, low-interest loans and even subsidized energy bills -- and the U.S. government and major companies say or do little in response.
"We're in the middle of an economic war with China," said Milton Magnus, president of Leeds, Alabama-based M&B Hangers, America's last maker of metal coat hangers, who also destroys his old machines, which are designed and built in-house. "The Chinese want what we have and we're just sitting back and giving it to them."
But it isn't just a war over cheaper products like coat hangers and socks.
Mounting evidence also suggests China is appropriating proprietary technology from Western firms and then using it to compete directly in ever more advanced fields.
The Chinese government has also been accused by foreign businessmen of changing the rules at home to favor local manufacturers for government contracts over foreign competitors.
Small manufacturers say they have increased productivity to compete. Wigwam's Chesebro says he has not replaced staff who retired or moved on over the years, reducing headcount to about 260 from 500 over the past two decades and his machines are now far more efficient. But small manufacturers insist labor costs are not relevant when in many cases heavily-subsidized goods from China have been sold in America for below what the local manufacturers pay for raw materials.
"Labor costs have nothing to do with it," said Bill Upton, president of Pelham, Alabama-based Vulcan Threaded Products Inc. Vulcan makes steel bars and rods for everything from air conditioning units to sprinkler systems, is the last American firm of its kind, and won a trade case against Chinese competitors in 2008.
"We have a lean, efficient operation and we can compete against anyone in the world on a level playing field. But there's no way we can compete against finished goods that cost less than the raw materials," Upton said.
Even when American manufacturers do successfully pursue cases alleging unfair competition they may not come out on top. A case can cost around $1 million in legal fees, and often takes more than a year plus a lot of management time that could be spent more productively. And they claim even after penalties have been imposed, Chinese competitors often merely circumvent customs duties and other barriers by trans-shipping goods through third countries.
Still, free trade proponents point to the example of "Japan Inc" in the 1980s -- when there were fears that Japan's rise as a manufacturer threatened future American prosperity -- as evidence that concerns over foreign competition can be overblown.
Yet a key difference between "Japan Inc" in the 1980s and "China Inc" is that Japan discouraged foreign investment, whereas China has embraced it.
Back then, some key U.S. multinationals made a great deal of noise in public, and in the U.S. Congress, about unfair Japanese trading practices. Their interests were aligned with the smaller domestic manufacturers.
But today, multinationals profit hugely from China and have less incentive to rock the boat. Only last week, Yum Brands Inc, the owner of the KFC, Pizza Hut and Taco Bell fast food restaurants, reported its operating profit was 75 percent greater in China than in the U.S. in the first quarter.
"The big difference is that no one made any money off Japan Inc," said Diane Swonk, chief economist at Mesirow Financial. "But some people are making a lot of money off China Inc."
SILENCE OF THE CEOS
Big American companies with investments in China are afraid to criticize Beijing because of the controls it has over just about any access to the Chinese market. They fear too strident a stance could mean they will lose contracts or even be ostracized as Google Inc was after a dispute with China over censorship and hacking.
"The Chinese government controls all the levers of the economy, from import and export licenses on up," said Victor Shih, an assistant professor of politics at Northwestern University. "There are so many ways for the Chinese government to retaliate it is no surprise businesses are so reluctant to criticize it."
But multinationals and their CEOs have a great deal of influence on debate in Washington and more widely in the country. They have often lobbied aggressively against any measures they deem protectionist, so their relative silence is seen by many smaller manufacturers and others as weakening the U.S. in its trade relationship with China.
"The issue today is that the firms hurting the most are not as politically connected as the firms that are benefiting the most," Mesirow's Swonk said.
There are no easy answers to America's predicament, for either the administration of U.S. President Barack Obama or the businesses that have bet heavily on China.
The WTO, for instance, ruled on March 11 that the United States could not levy extra duties on Chinese goods that the American government had described as subsidized and unfairly priced.
But such difficulties are not a reason for multinationals to roll over easily in the face of Chinese demands, say critics of their behavior.
Critics and academics warn that multinationals trading technology for market access have frequently found themselves a few years later losing out in export markets to Chinese competitors who were formerly their partners.
"The companies that hand over proprietary technology do so in the hope that they'll be the ones to get the better end of the bargain," said Eswar Prasad, a trade policy professor at Cornell University and a senior fellow at the Brookings Institution. "But so far the Chinese have come out ahead in most cases. Hope springs eternal, but it's a very dangerous bargain to make."
The handing over of proprietary technology also raises questions about the impact on U.S. national security, especially in trying to keep the Chinese military from being belligerent toward American allies in the Asia-Pacific region.
In a recent RAND Corp report "Ready for Takeoff: China's Advancing Aerospace Industry," the authors stated there is "no question... that foreign involvement in China's aviation manufacturing industry is contributing to the development of China's military aerospace capabilities."
This contribution, the report later states is "increasing China's ability and possibly its propensity to use force in ways that negatively affect U.S. interests and would increase the costs of resisting attempts to use such force."
Another risk to not talking more openly and directly about America's China problem is that it leaves the field open to extreme rhetoric and populist politics.
A solid majority of Americans in opinion polls say they view China as an economic threat and if America's dysfunctional relationship with the country is not addressed more openly, some fear it could prompt a marked protectionist swing in American politics.
"It would be better to deal with issues like the undervalued renminbi more directly and openly," said Menzie Chinn, a professor of public affairs and economics at the University of Wisconsin. "I am concerned that if these problems are allowed to fester for too long, voters will force Congress into an open trade war. And that would be bad for everybody."
For instance, real estate tycoon Donald Trump has been playing the China card as he considers whether to seek nomination as the 2012 Republican presidential candidate, and his support in polls has been rising.
In recent months the garrulous star of NBC's reality show "The Apprentice" has referred to the Chinese in various national television interviews as "enemies" and "abusers" and says that he "would love a trade war with China." He told Reuters he would put a 25 percent tax on all goods from China.
"Saying China is the enemy may sound like an extreme opinion, but it can become a mainstream opinion if uttered in public often enough," said Steven Schier, a politics professor at Carleton College in Minnesota.
GREAT EXPECTATIONS
It is all a far cry from where things were back in 2000. The debate in the U.S. Congress on normalizing trade relations with China -- a step that would help China join the WTO -- saw lawmakers, lobby groups and businesses line up to stress that increased trade with China would be a win-win situation for Americans.
"Opening China's markets to U.S. products and services... is the biggest single step we can take to reduce America's growing trade deficit with China," said Robert Kapp, then president of the U.S.-China Business Council and now a consultant for companies seeking to do business with China, at the time. "We're not talking about a 'gift' for China ... we're talking about bringing home the bacon."
The bacon may have arrived in the form of the profits American companies have been able to make in China but it certainly hasn't for the American workforce.
According to the U.S. Bureau of Labor Statistics (BLS), the number of U.S. manufacturing jobs fell by a third to 8.1 million from 12.2 million during the past decade -- more jobs lost than in the previous two decades combined. BLS data also show that from the first quarter of 2001 to the first quarter of 2010, a full 39 percent of U.S. manufacturing plants with more than 250 employees closed.
Chinese membership of the WTO has been a disaster for local manufacturers, says Charles Blum, president of trade consulting firm International Advisory Services Group Ltd and an official at the Office of the U.S. Trade Representative under President Ronald Reagan.
"It doesn't really matter how small your manufacturing operation is, the sector is systematically being hollowed out," he said. "We figured the global market would take care of itself and that as a result the United States would turn out to be the winner. But it hasn't quite worked out that way."
Small businesses have traditionally been the backbone of America's economy, providing at least half the jobs, hiring more quickly when a recovery begins after a recession, and accounting for many more patents per employee than large firms.
Henry "Hank" Nothhaft, a serial entrepreneur and currently CEO of Tessera Technologies Inc, which specializes in miniaturization technologies for electronic devices, says most innovation occurs on the factory floor, so he worries that American innovation will slide with the erosion of the country's manufacturing base.
"If the manufacturing ecosystem goes, then innovation and engineering go with it," he said. "This means that future innovation is going to occur over in China and not here in the United States."
Subscribe to the HuffPost Money newsletter!