Dalai Lama's Political Replacement: Lobsang Sangay Wins Election To Take Over As Head Of Tibetan Government-In-Exile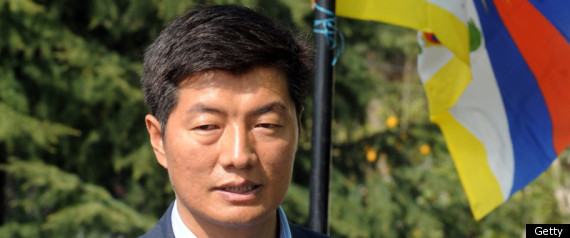 DHARMSALA, India -- Legal expert Lobsang Sangay has won an election to become head of the Tibetan government-in-exile, taking over the Dalai Lama's political role.
Chief election commissioner Jamphel Choesang said Wednesday that Sangay received 55 percent of the votes cast by tens of thousands of Tibetans around the world.
The Dalai Lama has said he would give up politics but will remain the Tibetan Buddhist spiritual leader.
The change, yet to be written into the exile constitution, reverses 300 years of tradition in which the top monk also guided the Tibetan government.
Sangay, a senior fellow at Harvard Law School, has said if elected he would move to the northern Indian town of Dharmsala, where the parliament-in-exile is based.
Copyright 2014 The Local Paper. All rights reserved. This material may not be published, broadcast, rewritten or redistributed.