Arne Duncan Writes Letter To Teachers In Honor Of Teacher Appreciation Week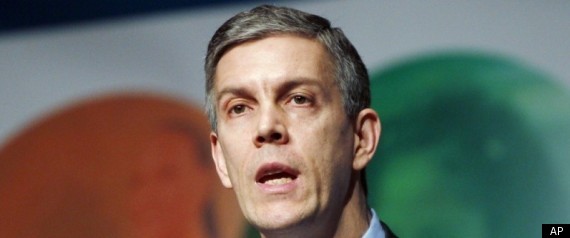 Dept. Of Education Blog:
I have worked in education for much of my life. I have met with thousands of teachers in great schools and struggling schools, in big cities and small towns, and I have a deep and genuine appreciation for the work you do. I know that most teachers did not enter the profession for the money. You became teachers to make a difference in the lives of children, and for the hard work you do each day, you deserve to be respected, valued, and supported.
Read the whole story: Dept. Of Education Blog