Looks like Margarita Zavala has met her match!
Mexico's first lady in all her shawled glory spent Monday with her German counterpart Bettina Wulff, who seemingly shares Margarita's love of draped fabrics. While Bettina picked patterns for the occasion, Margarita stuck to neutrals with embroidery.
Take a look at the duo in the daytime and during dinner and tell us what you think. And for Bettina's first day of travel looks and her tattoo's appearance, click here.
At Los Pinos official residence in Mexico City: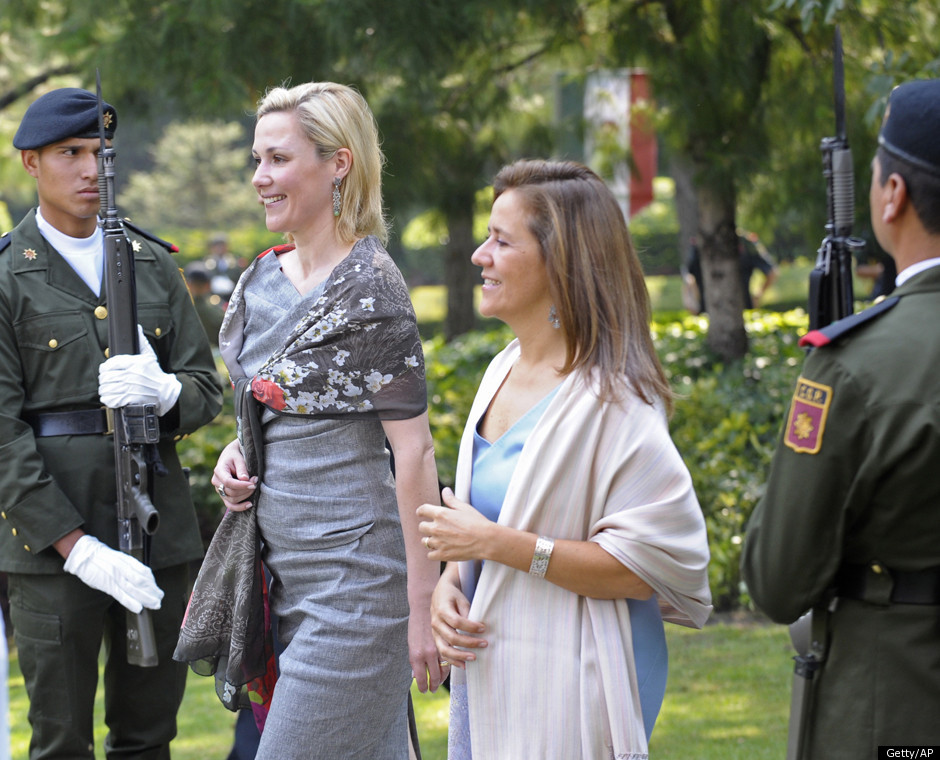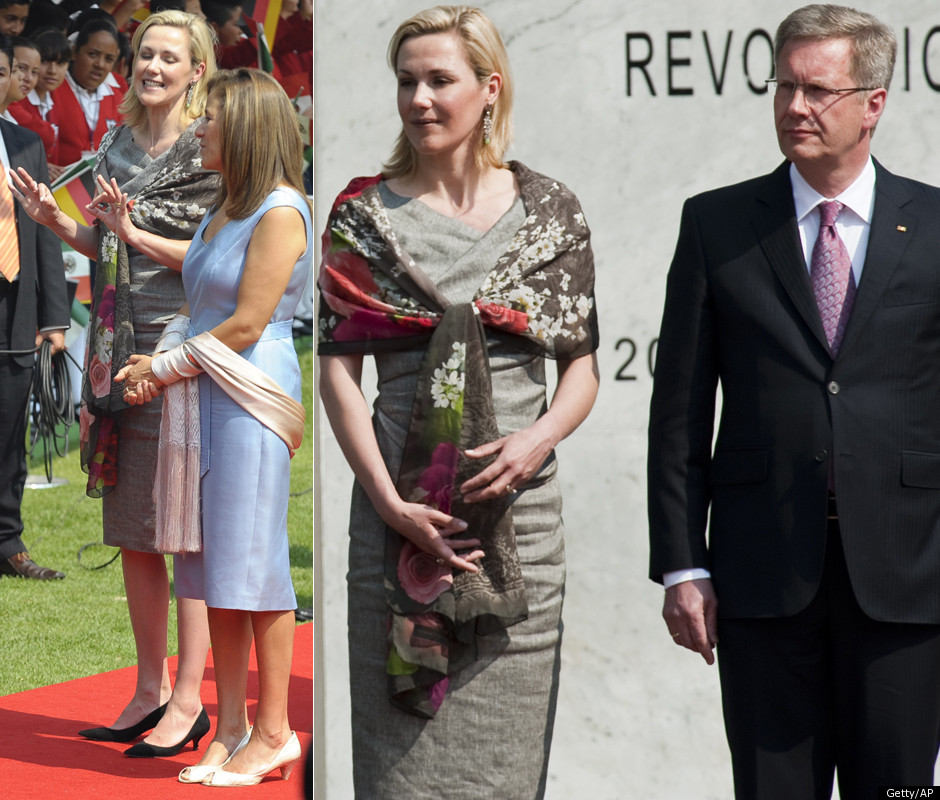 During a state banquet at Castillo de Chapultepec: