Gmail Tips: 9 Easy Tricks And Tools To Keep Your Inbox Under Control
Earlier this week, Gmail posted a few tips for "powering through hundreds of messages." They're helpful for sure, but we wanted to share some of our other favorites that help us deal with the endless flood.
While Gmail's Priority Inbox is surprisingly good at figuring out what's important, we recommend setting up a few quick filters, labels and tools of your own for even more control. It might take a bit more time, but these 9 tips will help you whip your inbox into shape, stay organized and cut down on email clutter.
If we missed any of your favorites, share them in the comments below, or upload them using the "Add a Slide" tool!
If you found these tips helpful, you might also like our 21 essential Gmail tricks.
Share your Gmail Inbox tips with us.
Find a photo or take a screenshot, click "Add a Slide," upload the file, add a description and click submit.
Get Organized With Labels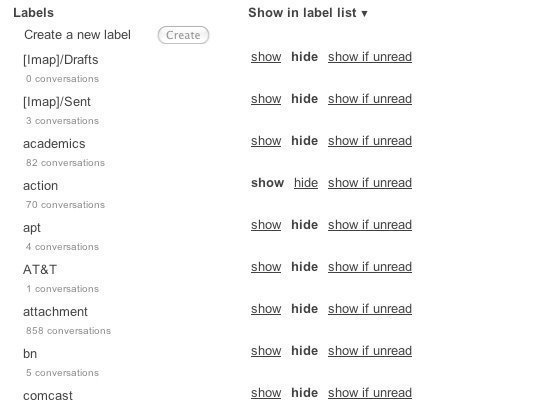 Dogma

said on 6 Friday 2011 am31 9:00 am:


Because perhaps you don't want friends and family knocking on your virtual door every five minutes while working.
Total comments:
61
|
Post a Comment