If you can, and you're the first to send Hou the list of all the films referenced in his illustration, he'll send you a free 18 x 24 print.
The drawing crams a lot of scenes into a 12 square mile area of Manhattan. Of course there are the more obvious answers (Ghostbusters, Citizen Kane etc...) but there's also some that we're having trouble with (who's the naked woman in front of the Statue Of Liberty? Is that from "Splash"?).
It's an impressive depiction of how our hometown lives in the imagination of viewers across the world. Or as Hou puts it, "If it seems like all the movies you've ever seen take place somewhere in New York City, that's because they do. New York is where the aliens must attack, where landmarks are destroyed, where the world ends, and where good-looking people go to find other good-looking people. It's practically a law."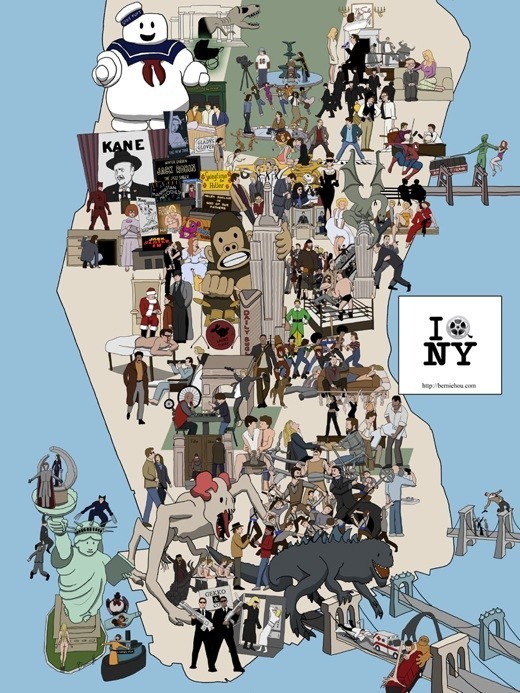 SUBSCRIBE AND FOLLOW
Get top stories and blog posts emailed to me each day. Newsletters may offer personalized content or advertisements.
Learn more