A modern house number set inspired by Neutra's classic design can be yours for under $20. And it's ready in under two hours.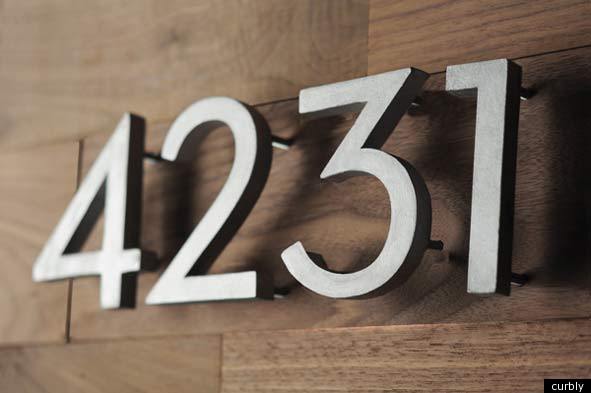 A new house number ranks right up there with painting the front door when it comes to adding curb appeal quickly. The trouble is that the really super-stylish ones can be oddly pricey. Believing that you shouldn't have to give up quality just because of a silly thing like a small budget comes this project by uber-DIYer Chris at Curbly. He replicated a whole set of house numbers for the fraction of a price of ONE number sold at DWR. Impressed? So was I.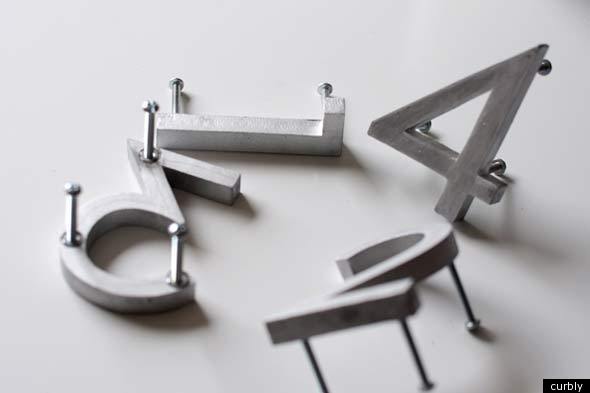 The secret to creating the lookalike house number set was nixing aluminum in favor of painted Extira, an exterior panel product that has the benefits of MDF (easy to cut, well-priced) but none of the downsides (it won't absorb water). After tracing a template, he then cut out the house numbers with a jigsaw. Screws were added to the back with epoxy to create a cool raised effect. Here's the full house number tutorial.
Want more creative house number ideas? Check out...
Everything You Need to Know About Curb Appeal
Exterior Home Makeover: Young Modern Style