More pictures of the Middleton gals in their natural habitat have surfaced -- this time, of Pippa and then-Kate (now: Duchess Catherine) on their uncle's boat off the coast of Ibiza, circa 2006. The sisters wear similar white bikinis while mom, Carole, opts for green.
The Daily Mail notes that Pippa hopes to redirect all of the attention she's received since her sister's nuptials toward her new project, an online magazine called "Party Times," an offshoot of her family's party planning biz.
Take a look at Pippa and Kate having fun in the sun...
Pippa, at left, with Carole Middleton in the green bikini and Prince William in the red trunks: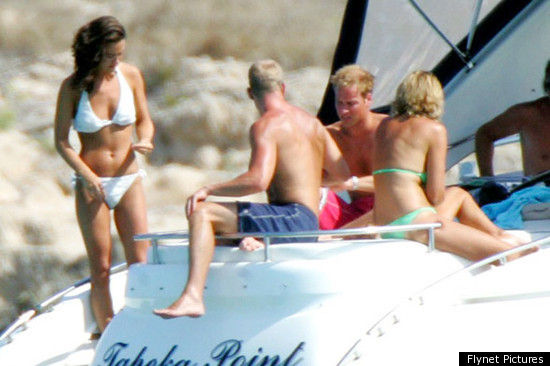 Pippa does a backflip while Kate watches: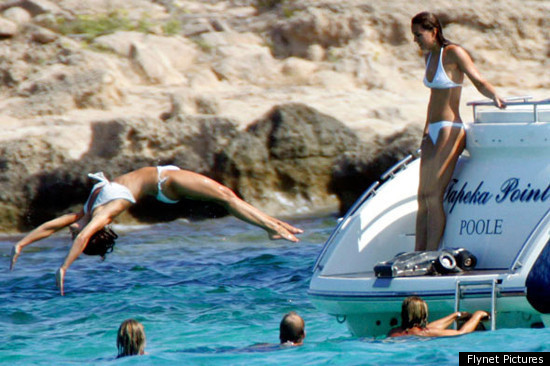 Prince William grabs hold of Pippa: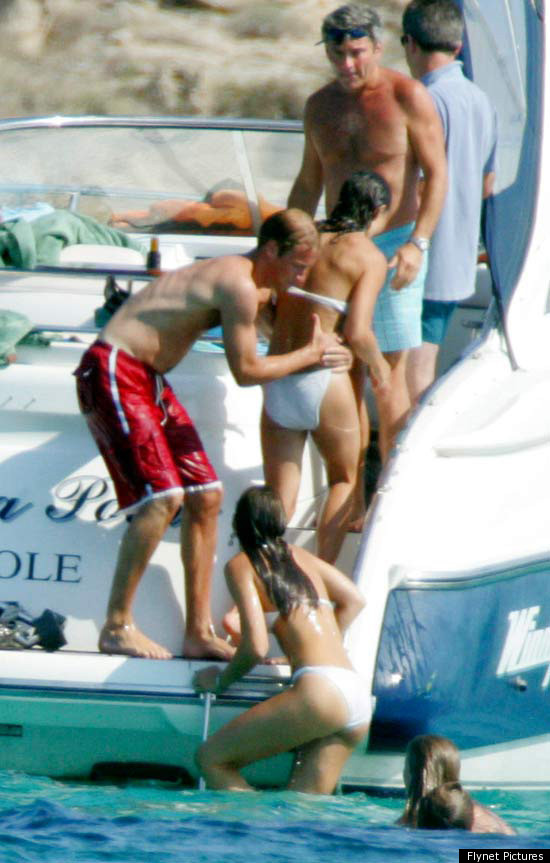 SUBSCRIBE AND FOLLOW
Get top stories and blog posts emailed to me each day. Newsletters may offer personalized content or advertisements.
Learn more