With all this in mind, the Guardian asked five people what Carla means to the republic. Our favorite response comes from designer Roland Mouret, who has known her since she was 16. Some excerpts:
Clothes are not supposed to disturb a personality; they should enrich who you are -- and she understands that instinctively.

Going for a fitting with Carla is a real pleasure. She is not a diva and puts everyone at ease. She has an amazing way of talking about any subject. People imagine she is high maintenance and that working with her is difficult, but it's not.

She also likes to please her husband; they are a proper couple, and she wants him to find her attractive and she takes him into account: she wears flat shoes because obviously she is taller than him. She's incredibly natural and comfortable with herself.

She's also very lucky in that everything fits her like a glove.
Especially Mouret's creations! Jeez Louise. Take a look at Carla wearing one of his gowns to a state dinner in March 2010: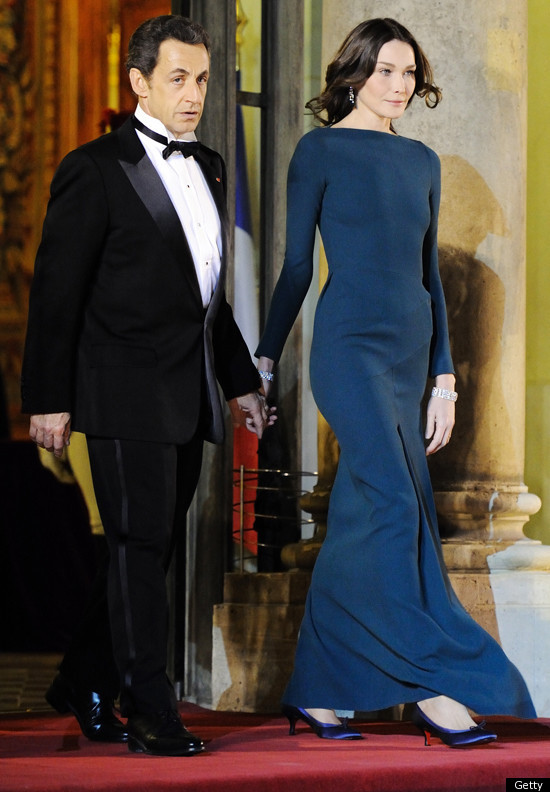 FOLLOW HUFFPOST