Clean Up Your Room Day: Tips To Get It Done (PHOTOS)
For many, it's a dreaded chore. For others, it's a lot of fun. Wherever you fall, you should know that today is Clean Up Your Room Day. It happens every May 10 (and yes, this is a real thing).
There are cards you can send to remind loved ones and friends to celebrate. And for those who don't clean their room often, there are how to's on the Web.
For your convenience, HuffPost Living is compiling some of the best tips to get the mission accomplished below. We want your suggestions too, so please feel free to add a slide, tweet us a suggestion @HuffPostLiving or leave a tip in our comments section.
DON'T MISS: The messiest rooms ever!
Are you an expert in cleaning? Have any creative ideas to make the process easier and more effective?
Share A Cleaning Tip!
Find a picture, click the participate button, add a title and upload your picture
Tidy Up One Area At A Time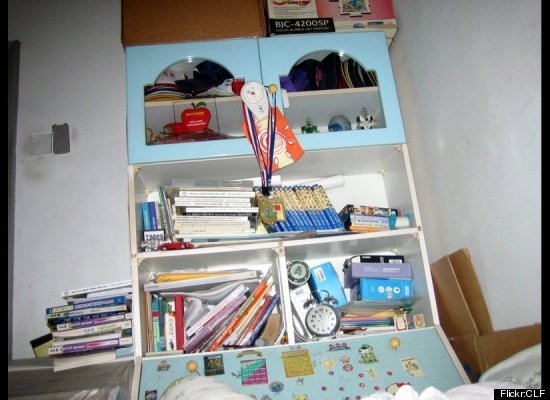 SisterAnn

said on 10 Tuesday 2011 pm31 8:11 pm:


I have been organizing papers for the past 2 years. At first I was sick. Now, I plan on doing it all day each time I come in here, but then I get on the computer and never get back to the organizing. I usually spend about 8 hours a week organizing papers and I am about 80% done. I look up organizing papers each time I get on here. I could write a book about organizing.
Total comments:
31
|
Post a Comment