Buddha's 2,555th Birthday Celebrated In South Korea (PHOTOS)
South Koreans took to the streets this week in honor of what is believed to be Buddha's 2,555th birthday.
In Korea, Buddha's birthday reportedly coincides with the eighth day of the fourth month on the lunar calendar, and marked with prayer and contemplation in addition to colorful festivities, including spectacular lantern festivals.
View photos of South Korea's spectacular celebrations below: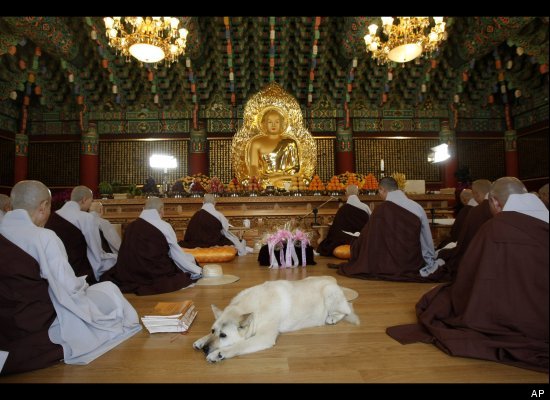 CRedfield

said on 13 Friday 2011 pm31 3:14 pm:


S Korea figured it was easier making all those lanterns than a birthday cake with 2,555 candles.
Total comments:
186
|
Post a Comment