Emergency Response Studio: FEMA Trailer Turned Traveling Eco Home (PHOTOS)
The recent Festival of Ideas in NYC boasted a treasure trove of eye-catching art, installations and innovations - including this awesome lime green home recycled from an old FEMA-type trailer.
The energy-efficient dwelling made an appearance in downtown Manhattan, and attracted quite a crowed with its roomy deck (which is actually one of its walls folded down), solar panel array and geodesic dome skylight. Called the Emergency Response Studio, the salvaged trailer turned modern living space had a host of sustainable features.
Check out the gallery to see them all!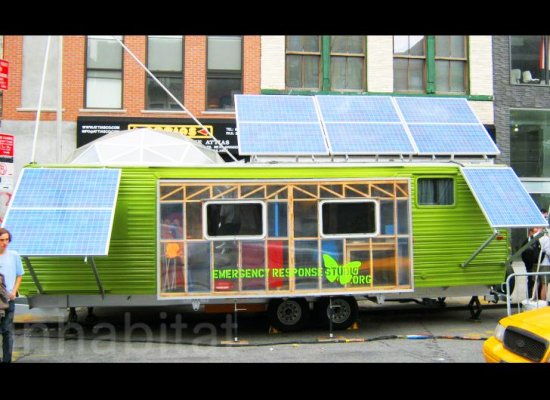 Total comments:
149
|
Post a Comment
Nothing Special
Ingenious