Judge Accuses Blagojevich Lawyers Of Throwing Arguments At The Wall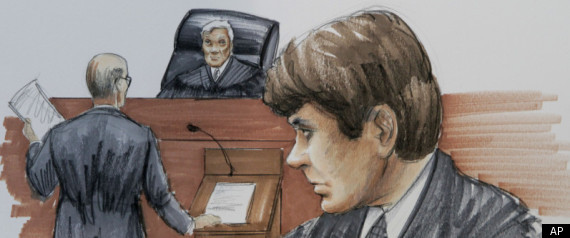 CHICAGO — The judge in Rod Blagojevich's corruption retrial suggested Tuesday that attorneys for the impeached governor have attempted to broach frivolous legal arguments and reiterated that he intends to keep them on a tight leash.
"There is a real concern that you are throwing stuff at the wall and seeing if it sticks," Judge James Zagel said during the proceedings in Chicago. "I don't blame you for doing any of this, but I am not going along with it."
Defense attorneys' frustrations appear to have grown as the government has presented a drastically streamlined case compared to the first trial, which ended in a hung jury.
Blagojevich's lawyer Sheldon Sorosky complained to Zagel on Tuesday that the stripped-down case deprives them of opportunities to fully scrutinize witnesses.
"It clearly infringes on Mr. Blagojevich's rights to a fair trial," he said.
Prosecutors' condensed presentation was evident Tuesday when they finished with one major witness, Lon Monk, in just a few hours. Last year, they took more than two days to question the law school buddy of Blagojevich's who became a top aide.
Prosecutors told Zagel they have fewer than half a dozen more witnesses. That would mean their total number of witnesses will be around 20, while last year they called around 30.
Blagojevich faces 20 charges, including that he tried to sell or trade an appointment to President Barack Obama's vacated U.S. Senate seat in exchange for a top job or campaign contributions. At last year's trial, jurors could agree only on convicting him of lying to the FBI.
In recent days, prosecutors have turned the spotlight on allegations that Blagojevich tried to shake down executives for campaign cash by threatening state decisions that would damage their businesses.
Zagel's comments about the Blagojevich team's legal arguments came as the defense asked for permission to question government witness Gerald Krozel, a road-building executive, about his history of making political contributions.
The judge denied the request, saying whether Krozel made past contributions without feeling pressured wasn't relevant to accusations that Blagojevich did at least once squeeze Krozel for money.
Defense attorney Aaron Goldstein argued that all the alleged extortion victims clearly concluded Blagojevich's approach for money was sinister somehow only after his arrest on Dec. 9, 2008.
"How, 900 times before, it doesn't seem to be a problem (when they donate money), but in this situation, it's `Oh, I felt so pressured,'" he said. "The only difference on their level of uncomfortableness is that we (now) have a man on trial."
As he has with other witnesses, Goldstein hinted during cross-examination that Krozel felt compelled to change his story out of fear of federal authorities, whose agents came to his home at 6:30 a.m. the same day of Blagojevich's arrest.
Krozel, his voice breaking, said he was "terrified" when FBI agents entered his house as his invalid wife watched news of the governor's arrest. Since agents showed up just 15 minutes after Blagojevich's arrest, Krozel assumed they'd arrest him, too.
Monk told jurors Tuesday afternoon that Blagojevich pressed the owner of a horse-racing track, John Johnston, for a donation by threatening not to sign a bill that would help the racing industry.
Prosecutors played a secret FBI recording of Monk and Blagojevich speaking in 2008 about how to approach Johnston and link a contribution to the signing of the bill without saying so explicitly.
"What are you gonna say to him?" Blagojevich asks Monk. "Be careful."
"I'm gonna say, 'Stop screwin' around!'" Monk tells Blagojevich. "'Get me the money!'"
Minutes after meeting Johnston later the same day, Monk calls Blagojevich to describe how he told Johnston the money "has all gotta be in now."
At the end of Monk's account, Blagojevich is heard saying, "Good job."
Copyright 2014 The Local Paper. All rights reserved. This material may not be published, broadcast, rewritten or redistributed.