Lace trim? Check. Mesh overlay? Check. Bows at the shoulders? Check. Price? Funny you should ask. Guess' arguable knockoff rings in at $168, while Target's option is on sale for $15.74, making this one a no-brainer and mind-blogging. All at the same time!
Take a look and tell us what you think.
That's Guess on the left, Target on the right.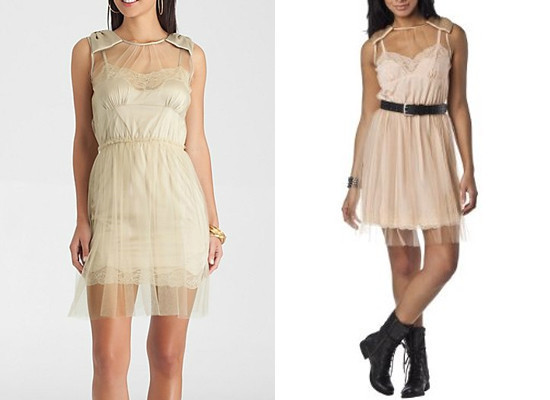 SUBSCRIBE AND FOLLOW
Get top stories and blog posts emailed to me each day. Newsletters may offer personalized content or advertisements.
Learn more