WATCH: Tom Hanks Speaks At Yale's Class Day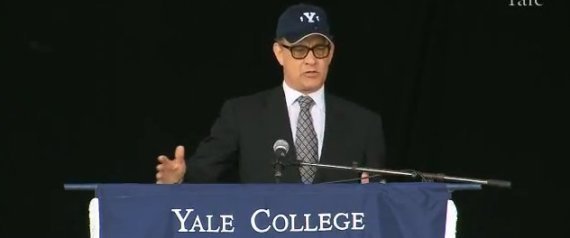 On Sunday, Tom Hanks spoke at Yale's Class Day. The actor discussed the cyclical nature of existence in a speech that was both funny and poignant.
"A sober look shows that just as the world has gotten to be a better place after all, it has also grown a bit worse, at the exact same rate," he told the graduates of Yale's Class of 2011.
WATCH THE SPEECH BELOW: