Kym Johnson and Hines Ward will learn Tuesday night whether they've won the Mirror Ball Trophy, but just getting to the "Dancing With The Stars" finale was a victory for the Australian pro; with a few more inches of bad luck, she wouldn't have been dancing at all.
In a new interview with Esquire Magazine, Johnson spoke about a fall that nearly cost her much more than a chance to win it all -- she and Ward tied for the top score with Chelsea Kane on Monday night's show -- as well as her chemistry with her pro football playing partner. Turns out, she can relate to him at hte moment.
"Naturally I've had a few injuries, but this season's was really the scariest injury that I've ever encountered -- falling on my neck," she said. "I'm very lucky to have escaped with what I did. I kind of fell just the right way to miss breaking my neck, and these last couple of weeks have been quite crazy with therapy and stuff. I feel like a football player at the moment."
Oh, and speaking of football player, Johnson says that she's developed quite the relationship with Ward, even if he refuses to wear frills or take off his shirt.
"Spending that much time with someone can do that for you. With Hines, I've got a friendship now for life. Everyone I've danced with I'm still really good friends with," Johnson revealed. I mean, you do spend eight hours a day together, for a good thirteen weeks. It's a lot of time with two people working toward one common goal. It does make you bond."
If that's the case, stars like Jerry Springer, Joey Fatone, Mark Cuban and David Hassellhoff had an easy choice when it came to last night's vote.
For more, click over to Esquire.
PHOTO: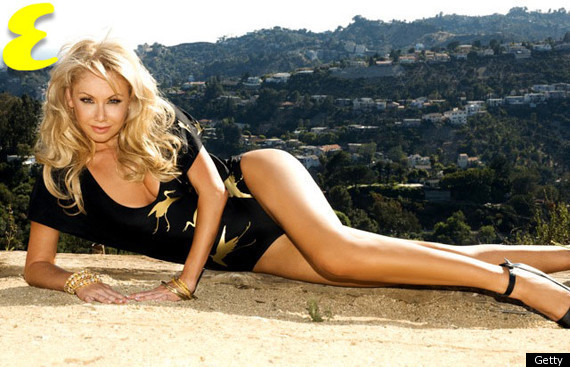 SUBSCRIBE TO & FOLLOW ENTERTAINMENT
THE spot for your favorite fan theories and the best movie recs. Learn more