Republican Nomination Poll: Romney And Palin Lead; Cain Could Be A Factor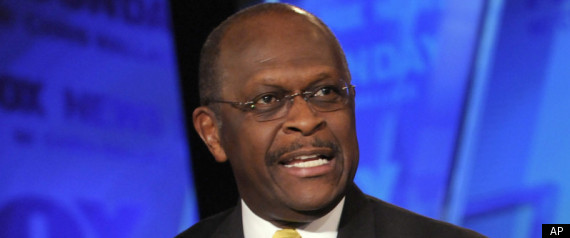 Former Govs. Mitt Romney from Massachusetts and Sarah Palin from Alaska are fighting for the lead in national preferences for the 2012 Republican nomination after the exit of real estate mogul Donald Trump and ex-Arkansas Gov. Mike Huckabee, according to the latest Gallup poll. But the survey also shows a new candidate who could make a difference in the race: former Godfather's Pizza CEO Herman Cain.
The poll found Romney with a narrow edge over Palin, but his 17 percent to 15 percent lead was within the survey's 4 percentage point margin of error. Following Romney and Palin were Texas Rep. Ron Paul with 10 percent, former House Speaker Newt Gingrich with 9 percent, Cain with 8 percent, ex-Minnesota Gov. Tim Pawlenty with 6 percent, and Minnesota Rep. Michele Bachmann with 5 percent. Several other candidates received 2 percent or less, including Huckabee, who was volunteered by 1 percent of respondents even though on May 14 he announced he would not run.
Since Gallup last polled on the race, both Trump and Huckabee announced they wouldn't run. They were tied for the lead in Gallup's April poll, with Romney and Palin behind them. The impact of Trump and Huckabee backing out of the race seems to be diffuse -- Romney, Palin, Paul, Gingrich and Pawlenty each received a boost of 3-5 percentage points from the previous poll.
Cain was not included as an explicit option on Gallup's April poll, but his jump into the middle of the pack of candidates immediately makes him a factor in the race.
In the new survey, the top four are also the candidates Gallup has found to have the highest name recognition. Palin, Gingrich, Romney and Paul are all recognized by more than 75 percent of potential Republican voters in Gallup's polling.
Cain, on the other hand, is recognized by only 33 percent of Republicans. However, Gallup has found that the intensity of positive support for him is the highest in the field. Among those who recognize him, 27 percent have a "strongly favorable" opinion of him and only 1 percent have a "strongly unfavorable" opinion. Gallup subtracts the "strongly favorable" number from the "strongly unfavorable" number to calculate a "positive intensity score" of 27 for Cain, the highest of any Republican in the field. Only Michele Bachmann, with a positive intensity score of 23, is also above 20.
Although both Cain and Pawlenty have announced that they will run for president in the past week, Cain zipped ahead of Pawlenty in the new survey. Pawlenty is still recognized by only 45 percent of Republicans, and his positive intensity score of 13 places him in the middle of the pack on that measure.
Gallup also found that if Palin were to decide against entering the race, Romney would begin to put some distance between himself and the next candidate. With Palin's voters reallocated to other candidates according to which they said was their second choice, Romney gets 19 percent of the vote, leading Gingrich and Paul, both who scored 12 percent. However, with Romney getting 19 percent and 25 percent saying they had no opinion, there could still be room in the race for another candidate to take the lead.
The new Gallup poll was conducted May 20-24 among 971 Republicans and Republican-leaning independents, and has a margin of error of 4 percentage points.
Subscribe to the HuffPost Hill newsletter!