The Oprah Winfrey Show ended in dramatic fashion Wednesday after 25 years on television. But it wasn't the only "end" being discussed.
Social media chatter has been filled with "end of the world" references, fueled by Harold Camping's prediction that May 21 was "Judgment Day."
But which of the two led to the most buzz? Oprah or the doomsday prediction?
Social media and news monitor The Meltwater Group analyzed the volume of conversation around each event with Meltwater Buzz. Twitter, Facebook, blogs, microblogs, comments and video were included in the analysis. The winner? See below. And let us know your reaction in the comments.
LOOK: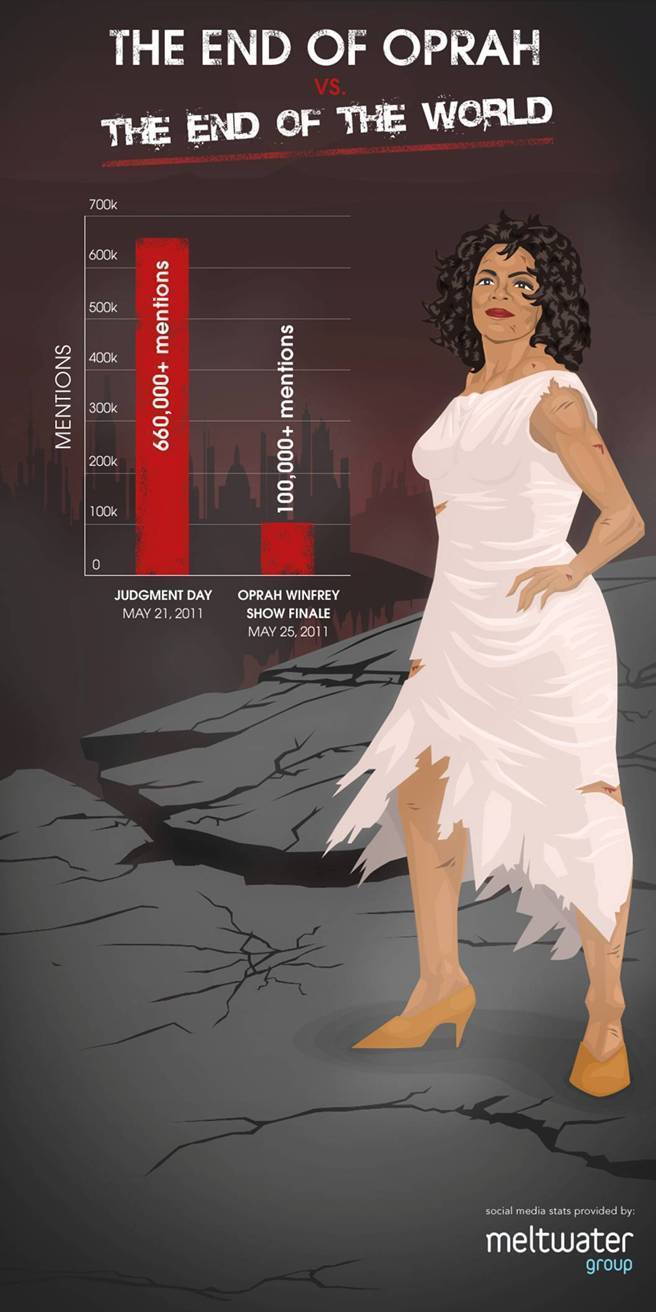 FOLLOW HUFFPOST