Lake Isabella Wildfire Sparks Mandatory Evacuations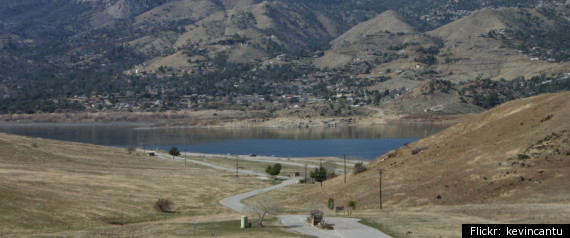 LAKE ISABELLA, Calif. — Fire officials in California say a wildfire is threatening homes in the Lake Isabella area of Kern County and high winds are pushing it through the brushy high desert area.
U.S. Forest Service fire spokeswoman Cindy Thill says the fire has burned about 200 acres since it erupted early Friday afternoon, and voluntary evacuations are in place. She says about 100 homes are threatened.
There is a report of minor damage to one home.
Thill says high winds have grounded helicopters, but two air tankers are making drops. She says more than 120 firefighters are battling the fire.
There is no estimate on containment.
Highway 178 has been closed at Joughlin (JAHK'-in) Ranch.
Lake Isabella is a recreational destination about 110 miles north of Los Angeles.
Copyright 2013 The Local Paper. All rights reserved. This material may not be published, broadcast, rewritten or redistributed.