At my first job [as a "below-junior-level assistant" to Marina Schiano at Vanity Fair], I was 21 and I thought I knew everything, but I really didn't. I was yelled at in English and Italian. I've had several things thrown at me. But the big thing that tore Marina and me apart was delivering these dog biscuits to Carolina Herrera's dog. I had a 104 degree fever and we were doing a Christmas delivery and I was putting the dog biscuit bags in the back of the car and somehow I did something wrong and put the bag in incorrectly. So the bag got a little messed up and maybe the biscuit was broken and that was it. I've never been yelled at that loudly. That was the last straw straw, that's what got me out of Vanity Fair. It's pretty funny now, though at the time I thought my career was over and that my life was ending.
Hardly so. In fact, celebrity stylists and the age of Rachel Zoe were just on the horizon. According to Charnin Morrison, styling, as we know it, became a profession circa 1995, when (now-Michelle Obama favorite) Barbara Tfank put Uma Thurman in Prada for the Oscars. "Because it wasn't a costume design by Helen Rose, it wasn't a Bob Mackie creation, it just wasn't a costume. It was a piece that someone could buy off a rail. Before then, you just just didn't know where red carpet gowns came from," Charnin Morrison explained to Fashionista.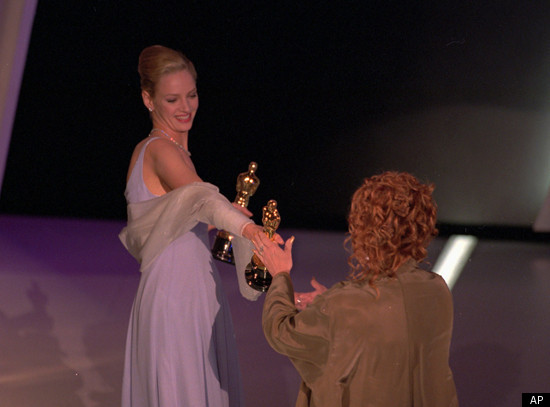 SUBSCRIBE AND FOLLOW
Get top stories and blog posts emailed to me each day. Newsletters may offer personalized content or advertisements.
Learn more