Scenes From Lightning in a Bottle Music Festival 2011
The panda bear, tarot card reader and mad hatter sat side by side on the grass, passing around a green smoothie and waving to the woman on stilts who blew them kisses as she passed by, the green ribbons of her dress floating behind her on the warm breeze.
It's not a fairytale, it's Lightning in a Bottle. The three day music and arts festival exemplifies the fun that is possible when standard social conventions are replaced with an atmosphere where self expression reigns, community matters and acceptance is fundamental. This vibe called a crowd of 12,000 to Silverado's Oak Canyon Ranch for three days of music, art, dancing, yoga, meditation, sustainability workshops, lectures and merriment of the most whimsical variety. Some of our favorite highlights.
All photos by Katie Bain, Brittany Nelson and Ali Miller
Lightning in a Bottle 2011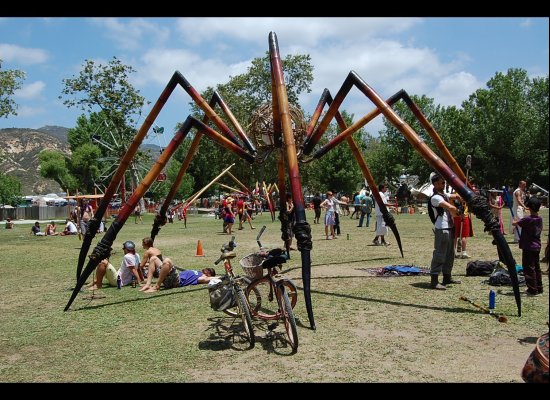 Total comments:
10
|
Post a Comment