Rick Scott Sued By ACLU Over Mandatory Drug Testing For Florida State Workers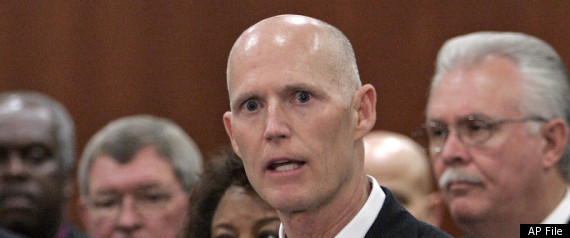 MIAMI — The American Civil Liberties Union of Florida is suing Florida Gov. Rick Scott over ordering drug testing for all state employees, regardless of suspicion.
The ACLU says the measure is an overreach of the Republican governor's powers and intrudes into employees' private lives. Scott's order expands drug testing to all employees, not just those who drive, carry weapons or deal with children.
Scott's office defends the measure as a way to make sure the state is paying for a healthy and productive workforce. Spokeswoman Amy Graham says they are confident it will be upheld by the courts.
Alma Gonzalez, an employee for the state employees' union, says testing will cost millions at a time of severe budget cuts.
Subscribe to the HuffPost Hill newsletter!
Copyright 2013 The Local Paper. All rights reserved. This material may not be published, broadcast, rewritten or redistributed.