Ladies, starting a new relationship can be a fickle process. When it seems like Mr. Right has come along, you've got to ask yourself a few questions: Is this guy right for me? Do we have enough in common? Is he a cat?
OK, so that last one might not come up as often, but it's still an important distinction to make. Luckily, Julie Gerstein of The Frisky has put together this helpful flowchart to help you set the record straight.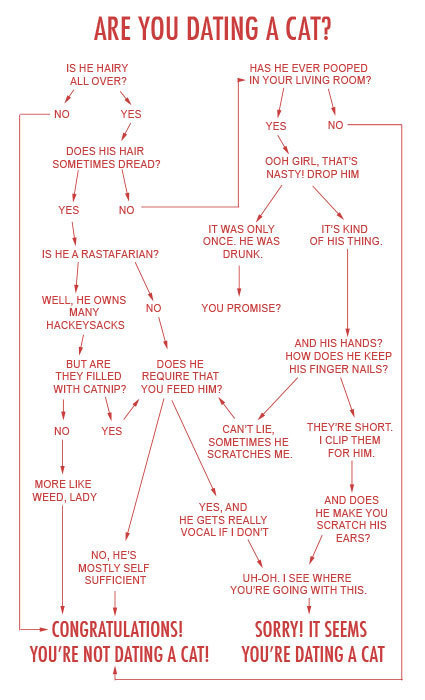 SUBSCRIBE AND FOLLOW
Get top stories and blog posts emailed to me each day. Newsletters may offer personalized content or advertisements.
Learn more