DeShawn Stevenson Says Heat Are 'Actors'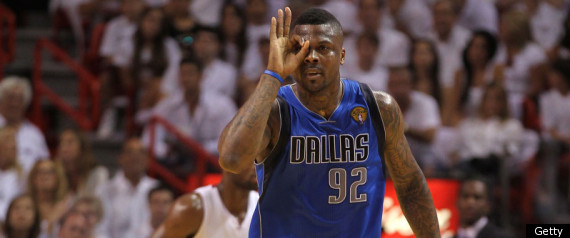 Dallas Mavericks guard DeShawn Stevenson doesn't think his team can afford to play too physical against the Miami Heat in the NBA finals because LeBron James and Dwyane Wade do a great job at selling calls.
"They're great actors and they sell it," Stevenson said on Monday. "That's what they're supposed to do."
According to Art Garcia of ESPNDallas.com, the 30-year-old explained that when they touch the Heat stars, "they're so dramatic you might get a flagrant 2."
When asked about Stevenson's comments, Wade chose said he had no comment.
After the Heat eliminated the Chicago Bulls in the Eastern Conference finals, Bulls star Joakim Noah called Miami "Hollywood as hell."
The Heat beat the Mavericks in Game 3 on Sunday to take a 2-1 series lead. Game 4 will be played on Tuesday night at American Airlines Center.