Nintendo unveiled its new Wii console, the Wii U, at the E3 Conference, and the latest system is a hybrid between a traditional controller, a portable gaming device and a tablet computer.
The Wii U has a 6.2-inch touchscreen along with analog controls, motion sensors, gyroscope, accelerometer, speakers and a camera. The controller can be used in a variety of ways with the Wii, including video conferencing, and digital interchange between controller and screen. All Wii games, controllers and accessories work are backwards compatible with the new system. It will be available sometime in 2012.
In a short demo, a man playing a video game on his Wii on TV changes the channel to baseball for a friend, and continues playing the game on the Wii U controller. In another instance, the Wii U controller was used to target the location for a thrown pitch, to catch a ball in the air, and even put on the floor to serve as the tee for a golf ball while a Wiimote was used to hit it onto the screen. Other users were shown playing a board game just on the Wii U screen, and drawing a picture on the screen using a stylus.
The Wii U also lets users web browse and then transfer images and video in HD from the controller onto the big screen. It can also be used for video chatting using the controller's camera.
The controller is "not designed to be a portable game machine," but for multiple kinds of play, according to U.S. Nintendo president Reggie Fils-Aime, who called it "unique, unifying and maybe even utopian."
"We decided on this new structure ... because we want to create a strong bond between games, your TV and the Internet," said Fils-Aime, as well as between "you, your friends and your family, all interacting in the same room."
Nintendo is developing Smash Brothers to work on both Nintendo's 3DS portable player as well as for Wii U. In addition, a new Mario game, Super Mario Brothers Me is forthcoming for the system.
The new platform is designed to be satisfying for both beginners, and dedicated gamers, with "deeper game experiences" and "wider" appeal, according to Nintendo.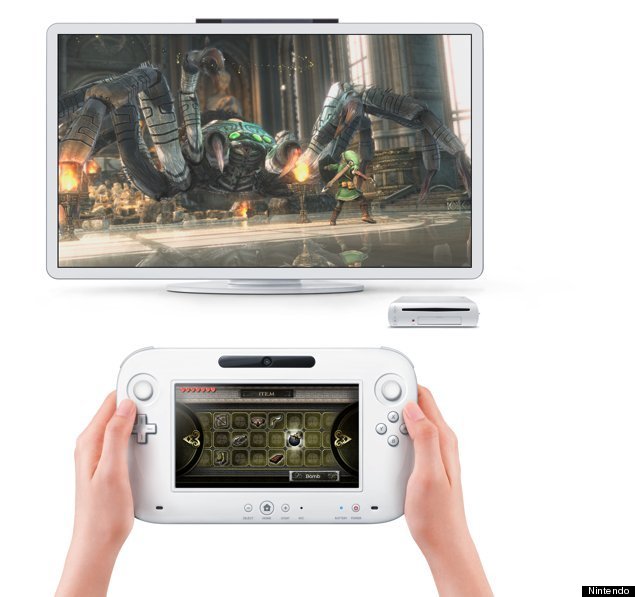 SUBSCRIBE TO & FOLLOW THE MORNING EMAIL
The Morning Email helps you start your workday with everything you need to know: breaking news, entertainment and a dash of fun. Learn more