Soccer Goalkeeper Celebrates Penalty Miss Too Early In Italian Match Between Termeno and Dro (VIDEO)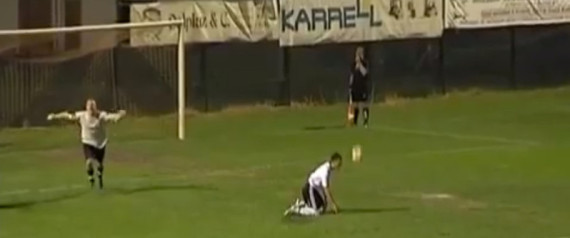 Regardless of what country one hails from, the concept of playing "to the final whistle" is one that would seem to be of great value when it comes to sports.
Someone might want to explain said concept to the goalkeeper in the video below.
A lower-league match in Italy between Termeno and Dro recently finished as a draw and required a shootout to determine the winner. The match was meaningful, as the winner was apparently to be promoted to the next level of the Italian soccer hierarchy.
So when the Termeno shooter hit the crossbar, sending the ball skyward, the Dro goalkeeper naturally began to celebrate what he thought to be a miss.
Only, the bouncing ball had other ideas.
WATCH: