Fanning will front the ad campaign for the floral scent, which is a spin-off of the brand's Lola perfume. Said Jacobs to Women's Wear Daily, "We recolored the bottle and changed the juice [...] This Lola is more of a Lolita than a Lola, but we weren't going to call the fragrance Lolita. Lola is more seductive; Oh, Lola is sensual, but she's sweeter."
Although the Juergen Teller-shot ads don't officially debut till August, WWD published a sneak peek at the images, which feature a pink-clad Fanning doing her best Lolita impression and totally nailing that sweet-but-sensual thing. Of his brand's new spokesmodel, Jacobs said, "When we were speaking about who to use in the Oh, Lola fragrance ads -- I had recently seen 'The Runaways.' Dakota was in it, and I know she could be this contemporary Lolita, seductive yet sweet."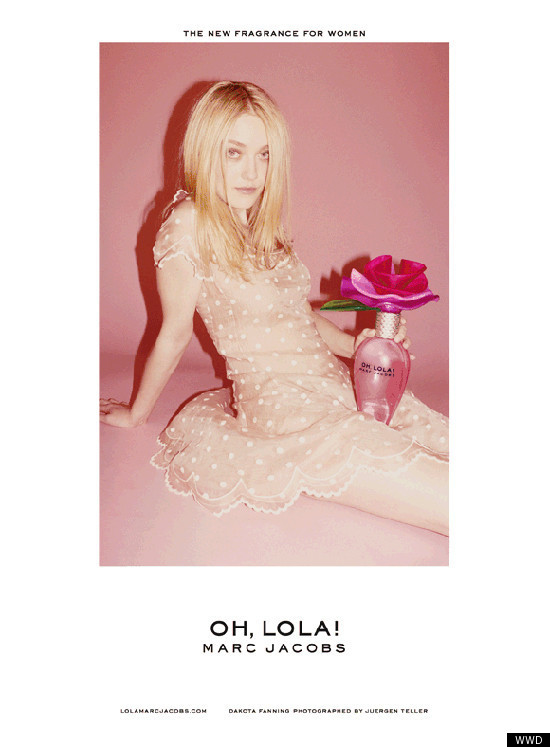 SUBSCRIBE AND FOLLOW
Get top stories and blog posts emailed to me each day. Newsletters may offer personalized content or advertisements.
Learn more