In between his movies, his stint on "General Hospital" and getting his PhD at Yale, James Franco has also found the time to collaborate with his friend, performance artist Kalup Linzy, on an album.
Linzy and Franco met at a 2009 art exhibit in Miami where Franco automatically felt that Linzy's work had a spirit kindred to his own. Since then, the two friends have been collaborating on a myriad of things, described on their facebook page as the place "where dreams, art, music, films, soap operas, real life, and performance art collide."
The duo, aptly called Kalup and Franco, is releasing their EP "Turn It Up" on July 12th on Dutty Artz. Plenty of videos of the pair have been floating around the internet, including a track of the two on a song called "Broken." The sound of their debut has been called experimental electronic but below is their performance of a more conventional number, CCR's "Proud Mary."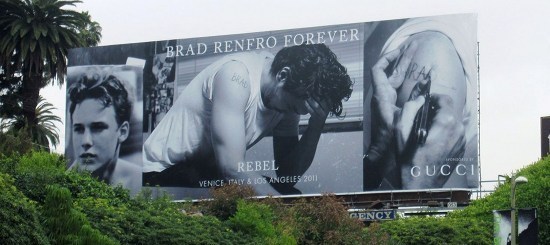 Franco has also been making headlines after he carved "Brad" into his arm with a switchblade in tribute to deceased friend Brad Renfro. This statement is now on view on a huge West Hollywood billboard (above) sponsored by Gucci. The photos on the billboard are from Franco's art project Rebel.
Check out Kalup and Franco's perfomance below.
SUBSCRIBE TO & FOLLOW CULTURE SHIFT
Every Friday, HuffPost's Culture Shift newsletter helps you figure out which books you should read, art you should check out, movies you should watch and music should listen to. Learn more