Christina-Taylor Green Memorial Scholarship Awarded To Emma McMahon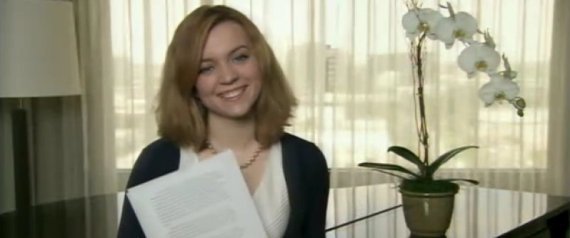 Six months after an assassination attempt on Rep. Gabrielle Giffords took the lives of six people in Tucson, Ariz., a scholarship has been awarded in honor of the shooting's youngest victim.
ABC reports the Christina-Taylor Green Memorial Scholarship was awarded to Emma McMahon, who was also present on the day of the shooting. Like Green, it was a passion for politics that brought her to the event that day, a passion that she plans to pursue.
In the essay she submitted for the scholarship, McMahon says that being a part of January's tragedy did not discourage her from her goals:
"Many people have asked me whether the shooting has changed my mind about wanting to go into politics. 'Absolutely not,' is my answer," McMahon wrote. "I still want to serve my country, and if she had lived, I think Christina-Taylor would have said the same thing."
WATCH:

The scholarship includes a political leadership program by women's political empowerment organization Running Start, that will start on July 18 in Washington, D.C. at American University. To make a donation in Green's honor or find out about other Running Start programs, follow the Impact link below.