Stop the presses!
Ahead of the vernissage of his career retrospective at The Montreal Museum of Fine Arts, Jean Paul Gaultier covers French periodical Libération in old editions of the daily.
He also enlisted the staff to participate in the shoot, dressing everyone from reporters to web developers to a receptionist in newsprint creations.
And just for good measure, Gaultier told cameras, "We won't be Photoshopping the images. We don't need to because they're all going to be great....when a picture is good it captures only beauty, so there's nothing to worry about."
Gaultier's cover: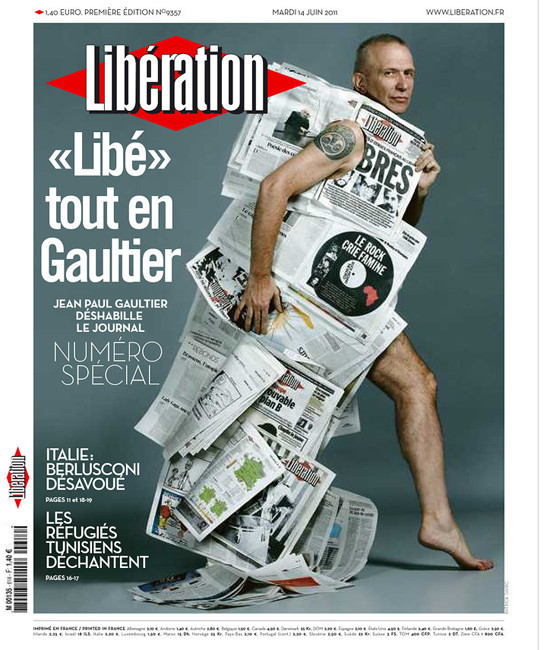 WATCH behind-the-scenes footage (it's in French, but peep all of the pictures at the end):