Socialites seem to have a way of never slowing down.
Take Beata Bohman, for example: she found time to shoplift an $11,000 fur scarf, get arrested and still make it to the amfAR Inspiration Gala at the Museum of Modern Art all in the same day. Guess there's no need to let a silly run-in with the law spoil a really good party.
Psychiatrist Dr. Carole Leiberman told "Good Morning America," "People are still shocked that these women who seem to have the perfect life would get into this kind of trouble. But it shouldn't be so shocking, these women are trying to fill the emptiness that they have inside with objects."
We're more shocked about the scarf costing $11,000. Forget the mug shots -- send pics of the merch, please.
Beata after the arrest (second from left):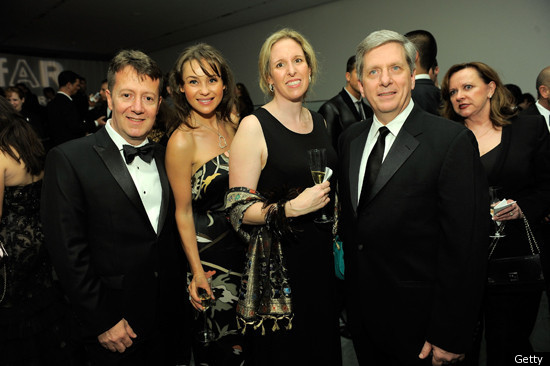 SUBSCRIBE AND FOLLOW
Get top stories and blog posts emailed to me each day. Newsletters may offer personalized content or advertisements.
Learn more