Eco-Friendly Lighting: 6 Incredible Lamps Made From Recycled Materials (PHOTOS)
If you've been looking for the perfect eco-friendly lamp to illuminate your space while saving on your electricity costs, we've got some inspiration for you.
The recently announced winners of Inhabitat's Bright Ideas Lighting Design Competition are 6 brilliant lamps that turn ordinary scrap materials into shining examples of clever recycled design -- and are energy-efficient to boot!
Click through the gallery to see them all from Edward Chew's geometric Tetra Pak lamp made from hundreds of drink box pieces to Carolyn Joan Lau's Nourishment Lamp crafted from (believe it or not) old yogurt bottles!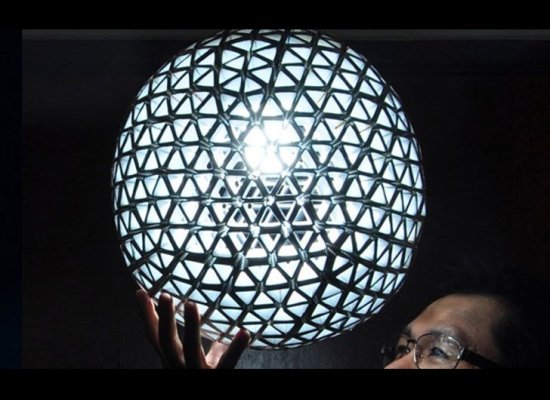 Total comments:
14
|
Post a Comment