Clarence Thomas's Friendship With Conservative Magnate Harlan Crow Draws Scrutiny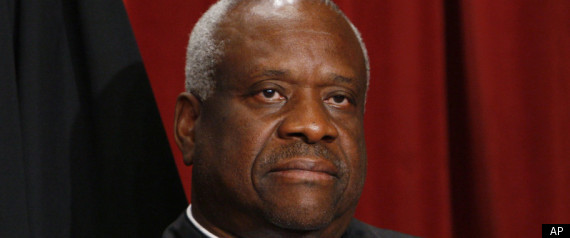 New York Times:
The two men met in the mid-1990s, a few years after Justice Thomas joined the court. Since then, Mr. Crow has done many favors for the justice and his wife, Virginia, helping finance a Savannah library project dedicated to Justice Thomas, presenting him with a Bible that belonged to Frederick Douglass and reportedly providing $500,000 for Ms. Thomas to start a Tea Party-related group. They have also spent time together at gatherings of prominent Republicans and businesspeople at Mr. Crow's Adirondacks estate and his camp in East Texas.
Read the whole story: New York Times
Subscribe to the HuffPost Hill newsletter!