John Edwards Faces Harsh Criticism From Hometown Residents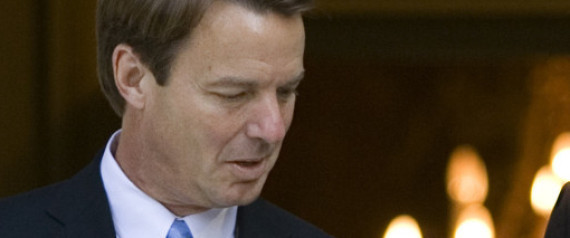 The Daily Beast:
Situated at the corner of Columbia and Franklin streets in Chapel Hill, North Carolina, Spanky's Restaurant and Bar isn't known so much for its food as for the black-framed caricatures of prominent patrons that adorn its walls: sports stars, media personalities, politicians. In the top corner spot nearest the front window hangs a likeness of former Senator John Edwards, arguably the town's most famous--now infamous--resident. The sly, flirty grin is unmistakable, and the extravagantly peaked eyebrows give Edwards' image a faintly diabolical air. At a nearby table, a chunky middle-aged guy sporting a ball cap tucks into a late lunch and begins musing loudly to his companions about how someone needs to take down the disgraced senator's picture. Pronto.
Read the whole story: The Daily Beast
Subscribe to the HuffPost Hill newsletter!