Sean Connery seems to have had some harsh words for Apple's leading man when they used his image to sell the iMac in 1998.
It seems the letter (which you can see below) is a fake, created by the humor site, Scoopertino. Despite going viral on Twitter this morning, the letter and accompanying ad are both fakes, and were intended to be satire.
While Scoopertino says the letter is part of a new book titled iMaculate Conception: How Apple's iMac Was Born, according to the Washington Post the book doesn't exist.
The comical letter went so viral that it's currently listed as one of the most viral images on Twitpic, and "Sean Connery" became a worldwide trend on Twitter.
Fake or not you can totally imagine Connery writing this.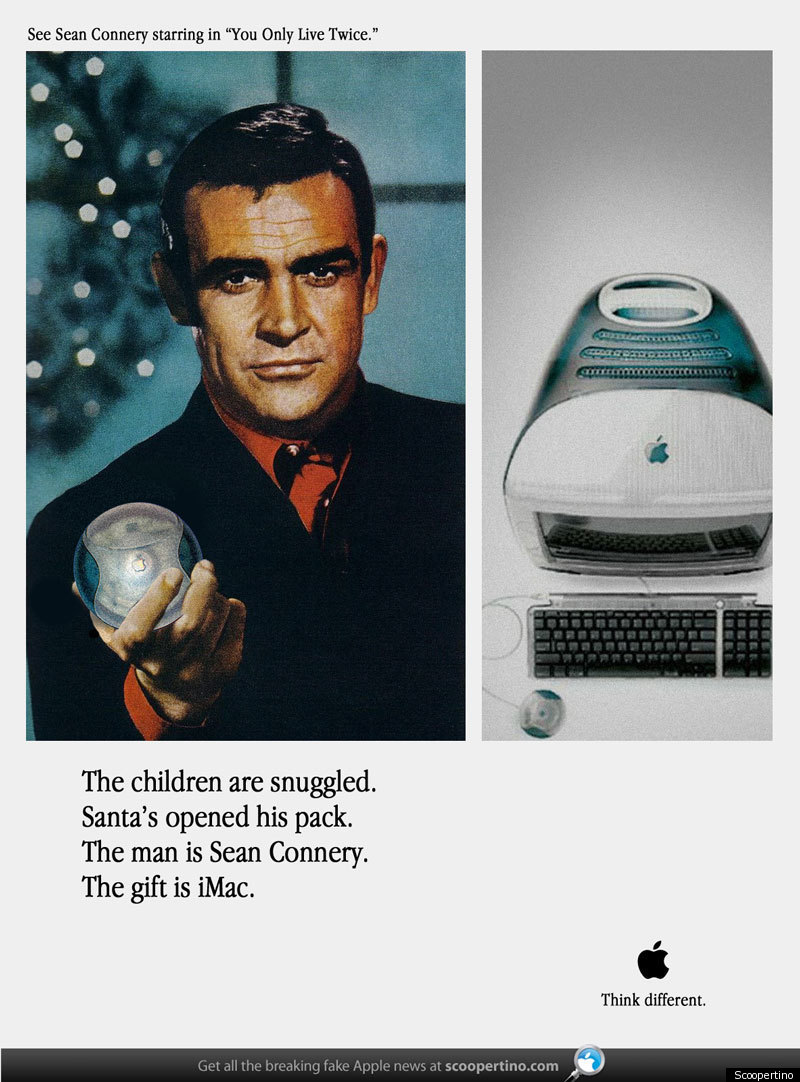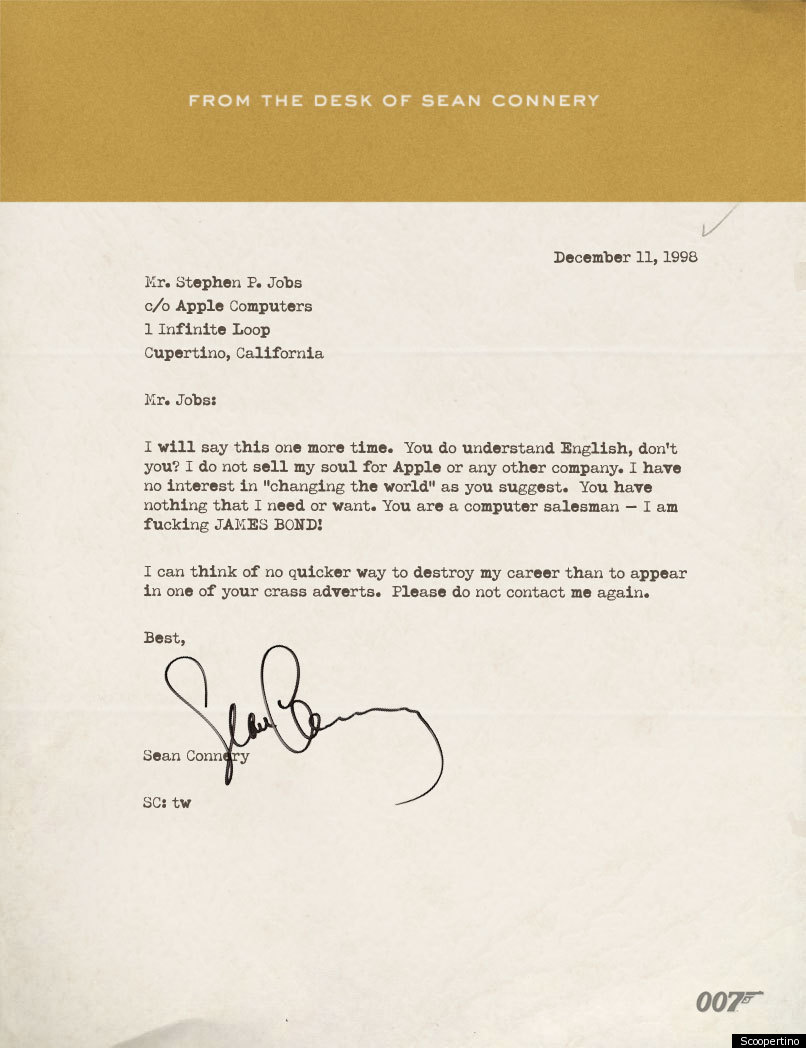 SUBSCRIBE TO & FOLLOW THE MORNING EMAIL
The Morning Email helps you start your workday with everything you need to know: breaking news, entertainment and a dash of fun. Learn more