Guess The Artist Answer Revealed: Francisco de Goya (PHOTOS)
Yesterday we showed you the work of art below and asked you to guess the artist who created it. Thousands of you guessed in our poll, but less than 50% of you correctly identified the artist. The work below is a portrait of Sebastián Martínez y Pérez by Francisco de Goya.
Regarded by some as the first Modern artist, Goya was a prolific Spanish painter and printmaker. His style ranged from Rococo earlier in his career to Romanticism in his later works. Although he was a court painter to the Spanish Crown, Goya's works frequently satirized his contemporary world. Many of his later works include darker subject matter -- including his print series The Disasters of War and Los Caprichos, as well as his paintings Third of May and his Black Paintings -- which reflect the political and personal turmoil he experienced.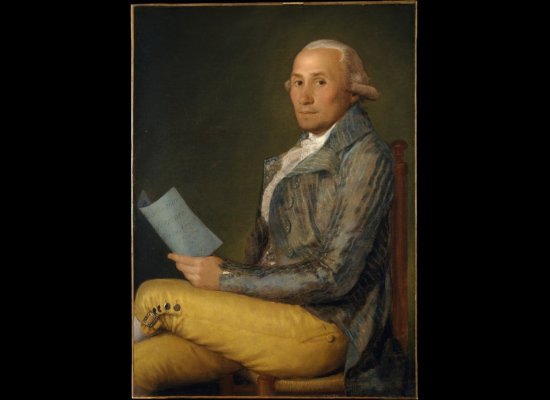 Total comments:
8
|
Post a Comment