You know these cheesemongers love their job -- why else would they sport tattoos that express their love of dairy? The latest issue of Culture magazine features cheesemongers from all over the country and their cheese body art of choice. Reasons for sporting the tats include: "they just look badass," "ladies love it, and men wish they had the nerve to get one of their very own" and "without cheese my life would stink."
-Ian T. Peacock, Di Bruno Bros., Philadelphia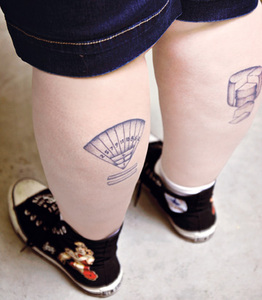 -Felicia Johnson, Taylor's Market, Sacramento
SUBSCRIBE AND FOLLOW
Get top stories and blog posts emailed to me each day. Newsletters may offer personalized content or advertisements.
Learn more