'MasterChef' Fakes Crowd Shot
Based on this annotated photo posted by Television Sorcery on Reddit, 'MasterChef' Season 2 may not have actually had "thousands that applied."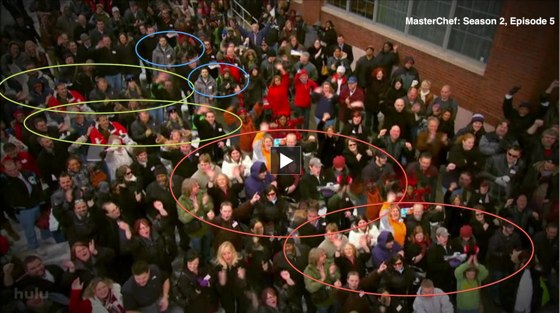 One Reddit commenter created the below animated gif as well.
For a detailed analysis of the fake crowd, check out the discussion over at Reddit.